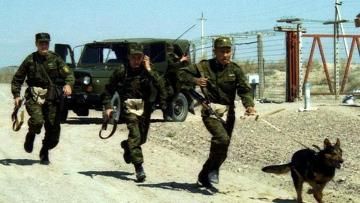 Seven Kazakh citizens, 3 hunters and 4 policemen, who accidentally trespassed the Turkmen border may be pardoned in December, reported Kazakh National Security Committee.
"If the Turkmen authorities announce amnesty to mark the national holiday in December, the terms for our citizens could be reduced, or a more favorably decision may be issued," said the acting director of the Border Service of the National Security Committee Turganbek Stambekov on Thursday in Astana.
On October 19 Turkmen border service detained four police officers from the Karakoy district and three residents of the village of Zhetybai, located in the Mangistau region in western Kazakhstan for illegally crossing the border.
Kazakhstan's Foreign Ministry expressed its protest over the detention of Kazakh citizens by Turkmen law enforcement agencies.
Meanwhile, in early December, several media outlets reported that the citizens of Kazakhstan were sentenced to 7 years in Turkmen prison.
WKT citing Interfax-Kazakhstan
December 21 2012, 12:09