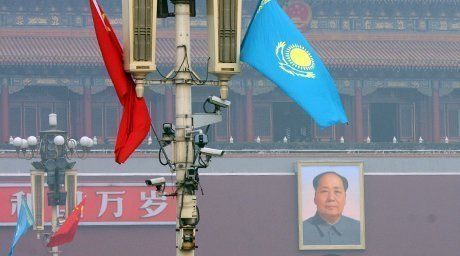 Photo - tengrinews.kz China wants to divide transborder rivers with Kazakhstan "fairly", which is depending on the number of people living along the rivers banks, a Tengrinews.kz journalist reports, citing Vice Minister of Agriculture Marat Tolibayev.

"The negotiations under way are extremely heated (…) the Chinese don't bother to conceal their plans to increase irrigation. When we started debating over the Ulken Ulasty [transborder] River my Chinese counterpart suggested being "fair". At that time there were 80 000 people living along the river on the Chinese side and only 5 families of herdsmen on the Kazakh side. "Let us be fair: how much water is needed for those 80 000 and only 5 families?", the Chinese negotiator suggested", the Vice Minister said, adding that the Chinese constructed the village of 80 000 people within only 8 years.

"Upon consultations with the Foreign Ministry, we hold a certain position (…) in the minutes of those talks I was quoted as saying that if we divide the water depending on the number of people living in China and Kazakhstan, we [the Kazakh side] will never reach a win-win solution. So we turned down this particular argument of the Chinese side", Mr. Tolibayev said.

He added that Kazakhstan hopes to tackle all the transborder rivers-related issues by 2015.
December 12 2012, 09:44