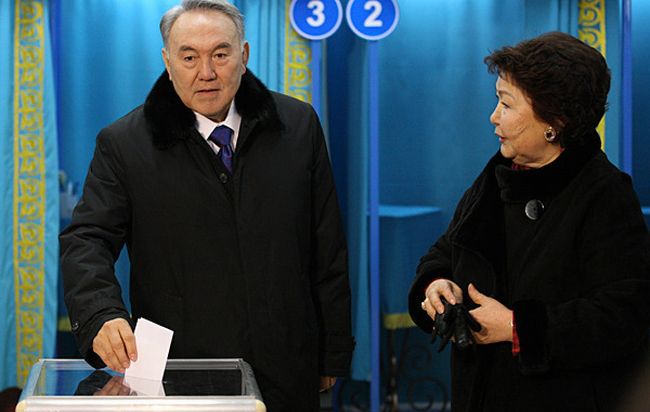 Number of candidates for the early presidential elections in Kazakhstan has increased to 21 so far, deputy chairman of the Central Election Commission of Kazakhstan Vladimir Foos told reporters Thursday.
One candidate was put forward by the Nur Otan political party (Nursultan Nazarbayev), another one - by the Communist Party (Turgun Syzdykov), the other 19 candidates are self-nominated ones, he said.
Two candidates were denied on age requirement, six - failed the state language, he added, akipress.org reports.
4 candidates have passed the state language proficiency test.
The early elections are due to be held in April 26.
Incumbent president Nursultan Nazarbayev, a 74-year-old former steelworker, is ruling Kazakhstan since 1989.
Previous presidential elections also were held earlier than supposed to, on 3 April 2011. Back then, current president Nursultan Nazarbayev won 95.55% of the vote.
According to the country's constitution, the president is elected by citizens via direct vote.
A candidate for presidency participating in the election campaign must be a citizen of Kazakhstan by birth, at least 40 years old, fluent in state language, and must live in the country last 15 years of his life.
The idea of holding presidential elections earlier was first voiced by the Assembly of Peoples of Kazakhstan and supported by the legislators and ruling party of Nur Otan.
March 12 2015, 16:08