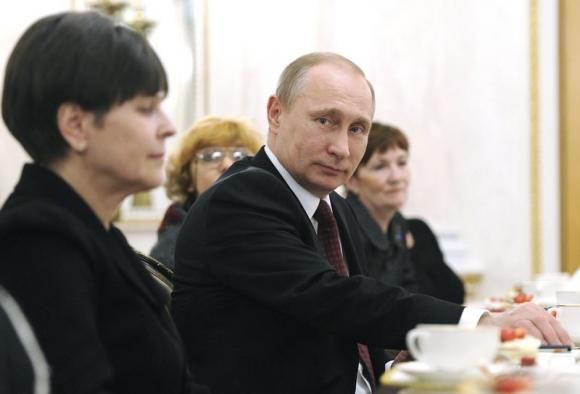 Vladimir Putin has postponed a visit to Kazakhstan, officials from both countries said on Wednesday, though the Kremlin dismissed another report that plans had changed because the Russian president was unwell.
Dauren Abayev, adviser and spokesman for Kazakh President Nursultan Nazarbayev, announced the delay of the meeting between the two allies, originally scheduled for next week, without giving a reason or a new date, akipress.org reports.
Another Kazakh government source, speaking on condition of anonymity, told Reuters: "It looks like he (Putin) has fallen ill."
Russia's Interfax new agency reported Putin's spokesman Dmitry Peskov confirming the postponement but denying the statement from the Kazakh source. "The president feels fine," Interfax quoted Peskov as saying.
Peskov did not pick up repeated phone calls from Reuters.
Nazarbayev said on Wednesday he would seek re-election in a snap poll next month, which will almost certainly see him extend his 26 years at the helm of the oil-exporting nation.
The president of Belarus, Alexander Lukashenko, had also been expected to join Putin and Nazarbayev for talks in Astana to discuss economic cooperation, the conflict in Ukraine and other issues.
The Kazakh presidential spokesman said Lukashenko would travel to Kazakhstan at a later date.
March 12 2015, 14:57