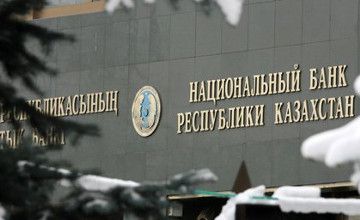 The National Bank of Kazakhstan jointly with the Government developed an action plan on reduction of the dollarization of the economy of Kazakhstan for 2015-2016. It was already approved at the Government sitting on February 17, 2015. Besides, the plan was approved at the sitting of the National Bank on February 25, 2015, the press service of the Bank informs.
The plan includes three main strategic directions:
1. Ensuring macroeconomic stability;
2. Development of non-cash payments and reduction of shadow income;
3. Ensuring priority of national currency over foreign.
The first point includes the measures on diversification of the economy and increase of the local content in the total volume of manufactured products, works and services.
The second point provides for the measures on development of non-cash payments.
The third direction provides for increase of the guarantees of the deposits of the population in the national currency from 5 mln to 10 mln tenge, reduction of the interest rate on the deposits in foreign currency to 3%, recovery of the banking sector, imposing of a ban on prices in foreign currencies or conventional units.
The reduction of the dollarization of the economy is a long-term process with the success of which depending on continued and consistent work with the use of all range of instruments.
Source: inform.kz
March 4 2015, 17:00