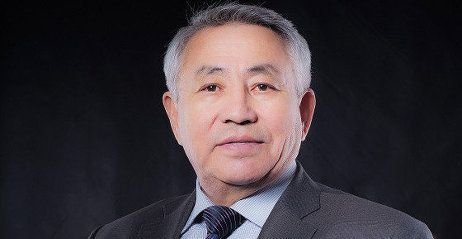 Turgun Syzdykov, the candidate for presidency from Communist People's Party of KazakhstanCommunist People's Party of Kazakhstan has put forward Mr Turgun Syzdykov as its candidate for early presidential elections, azh.kz reports referring to IA-Novosti Kazakhstan.
Turgun Syzdykov, born in 1947 in Kokshetau, worked in government in North Kazakhstan and Akmola regions.
Early presidential elections are due to be held on April 26, 2015.
Previous presidential elections also were held earlier than supposed to, 3 April 2011. Current president Nursultan Nazarbayev won 95.55% of the vote.
According to the Constitution, the president is elected in Kazakhstan by the citizens via direct vote.
A candidate for presidency participating in the election campaign must be a citizen of Kazakhstan by birth, at least 40 years old, fluent in state language, and must live in the country last 15 years of his life.
March 4 2015, 15:11