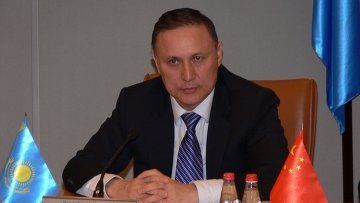 Former chairman of the Customs Control Committee of the Ministry of Finance of Kazakhstan Serik Baimaganbetov, sentenced in 2013 to 10 years in prison, was released paroled on March 3, the authorities told Novosti-Kazakhstan news agency on Tuesday.
His penalty calculated from February 3, 2012, was due to end in 2022, akipress.org reports.
He was accused of taking bribes in the amount of $80,000for appointing bribe-givers to the post of deputy chief of one of the regional departments of customs control service.
Baimaganbetov was found guilty of an offense under article "bribe" and sentenced to 10 years in prison with confiscation of property. He was withdrawn the right to hold public office for seven years.
Baimaganbetov, 56, pleaded not guilty.
He was dismissed as chairman of the Customs Control Committee in early February 2012. He had held the post since May 2011.
March 3 2015, 16:31