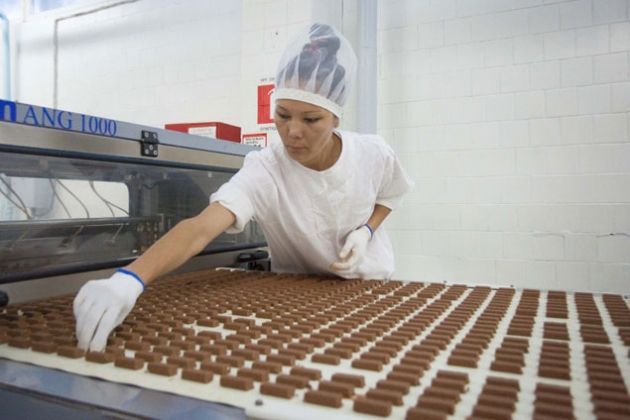 500 employees of Rakhat company have been sent on unpaid leave, said Oleg Plotnikov, managing marketing director, member of board of the company, azh.kz refers to KazTAG.
"They are on a leave, 500 people. Because of Russia our production has dropped, the sales have dropped. We don't want to lose people, thus, they are on a leave now," he said to KazTAG reporter.
In his words, if the situation improves, the staff will come back to workplaces. Totally the company employs 4300 people.
"Profit is the target of any business. If there is no profit, the business shuts down. What's the use of feeding 4000 people if there is no profit? What for? The factory has to be shutdown," he said.
He referred to the experience of Belarus, where the authorities prevented insinuations around the market.
"He (President of Belarus Alexander Lukashenko-KazTAG) ordered to give 70% of shelves to the local manufacturers," he said.
In his words, the sales of the company fell by 20% in January, and approximately by 35% in February.
March 2 2015, 16:54