By Saule Tasboulatova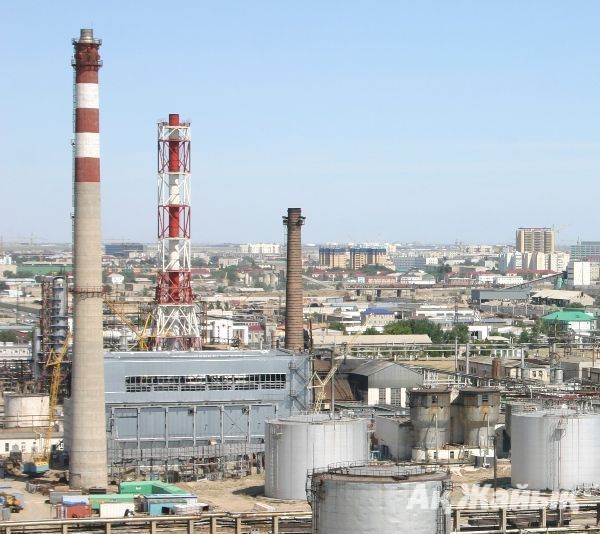 In 2015 Atyrau Refinery started the implementation of the 2nd phase of Outsourcing Program and transfer of its non-core divisions to business sector.
Since January the transportation department was taken out of the plant structure, and in the first quarter of 2015 the power supply department, in the 2nd half-year the mechanical-repair and instrumentation shops are scheduled to be outsourced.
The mechanical-repair shop renders repair services to technological units. It employs about 140 people who are experts in all subtleties of the plant equipment. The tender has been already announced and it will take place in March. Will it be equally efficient after outsourcing and will future owners manage to keep the skilled personnel, we don't' know. But the process started anyway.
Outsourcing of non-core units from the structure of the Atyrau Refinery began in 2014 within the framework of the President's order to develop small and medium business.
In August of 2014 the first phase of outsourcing has been completed and as the result the number of staff at the plant was decreased by 300 people.
Atyrau Refinery General director Kairat Urazbaev to our editorial inquiry replied: -"The following divisions were outsourced from the plant structure: fire-fighting, gas-rescue and medical service, design and engineering center, metrological service, instrumentation department, pass and registration service, payroll department, administration office, corporate newspaper "Novator" team, ventilation systems service, automobile fleet.
Also the factory kindergarten # 45 was outsourced and now it was renamed to "Balshuak" LLP. Since August 1, 2014 the kindergarten provides pre-school education services to the children of factory workers and residents.
… The plant management and trade-union committee reached an agreement with contracting companies about unconditional employment of our workers on the same terms and same level of salaries and social packages.
… The number of plant employees to-date is over 2 000 people. After outsourcing during the period from 2014 to 2016 it is expected that labor productivity will double - from 1800 tons /man in 2014 to 3620 tons /man in 2016. The implementation of the Program is economically expedient. The expected effect from implementation the 2nd phase during 2015-2019 will approximately make 3 352 million tenge".
Despite the positive answer of the plant management, the workers who lost the proud status of factory workers are not so optimistic. Despite the promises of the management to keep the level of their salaries and social packages, employees, especially experienced ones, are afraid that they will lose all privileges and be left with ordinary salaries without any uplifts.
Some skeptics believe that, despite the promises of the management, after they lose the status of plant workers their welfare will decrease.
February 25 2015, 11:43