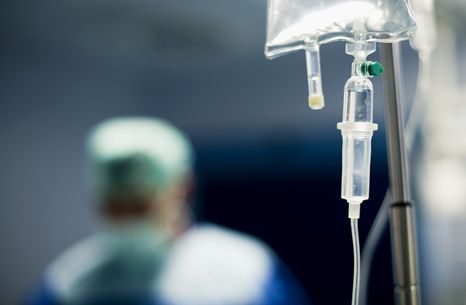 Kazakhstan has suspended immunization against measles after a series of hospitalizations following the injections, akipress.org reports citing regional media and authorities.
18 students of a medical college in Temirtau, a town in central Kazakhstan, were hospitalized with high temperature after getting vaccinated. A similar incident took place in Zhanaozen, where 30 high-school and college students were hospitalized. The condition of the first six was so severe that they were transferred to an intensive care unit.
Botched vaccination in Taraz made a 16-year-old student to lose his consciousness after the immunization and was taken to a clinic.

"In connection with the registration of adverse events following the immunization in Temirtau and Zhanaozen, by the resolution of the Chief State Sanitary Doctor of the Republic of Kazakhstan Zhandarbek Bekshin, the immunization campaign has been suspended," the statement of the Ministry of National Economy of Kazakhstan said.
The post-vaccination syndrome was identified as the preliminary cause of the condition, said head of health department of Karaganda Oblast Yerzhan Nurlybayev. "This is an Indian vaccine tested in a medical laboratory and found to be safe for mass vaccination. We are looking into these causes. But the preliminary cause of their condition is post-vaccination syndrome."
In all, 178 students of the medical college received the vaccine in Temirtau. Police in Temirtau launched probe into improper performance of professional duties of medical or pharmaceutical worker. The police said they had no suspects, but the doctors were being questioned.

3,012 people were vaccinated in the last three days in Atyrau region, another 285 refused to receive the injection, the authorities say.
As of February 19, the total number of vaccinated persons aged 15-19 in Kazakhstan made 500,000.

Immunization against measles in Kazakhstan has been suspended until 2 March 2015. By this date the National Center for Drug Expertise will complete the investigation and make an examination of the Indian vaccine that has been used in the country to date.
February 25 2015, 09:24