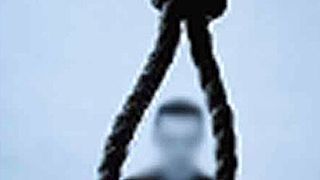 Last week, a 42-year-old citizen of Hungary László BATTA hung himself up next to border control building at the Atyrau international airport.
Incident took place at 04:30 am on November 30.
- The foreigner had been deported from Turkey to Atyrau, said a source in the law enforcement agency. – Our frontier guards kept him waiting for three days at the border. Apparently, his documents were not proper. They wanted to deport him back to Turkey. On the third day he hung himself up on the laces of his boots. The body was found in the street, near border control building.
We could not obtain any official information from the border service. We learnt some details of the incident from anonymous sources.
The Hungarian citizen had been deported to Turkey from Ukraine. As László Batt told Atyrau's frontier guards upon his arrival to Atyrau, the Ukrainian frontier guards suspected that he had counterfeit documents. From Turkey he was deported to Atyrau, because his documents read his place of work was Atyrau. The source didn't know the name of the company the man worked.
– There were no flights to Istanbul during all three days he was here after deportation from Turkey. The flight was on the morning of 30th of November, said our source. - We were going to board him on this flight, but in the night he committed suicide… As far as I know, no criminal case was initiated so far. Pre-investigation activities are in progress. Medics took the body immediately. All parties involved were notified. The relatives of the deceased were supposed to be notified too…
Saule TASBOULATOVA
December 8 2012, 16:03