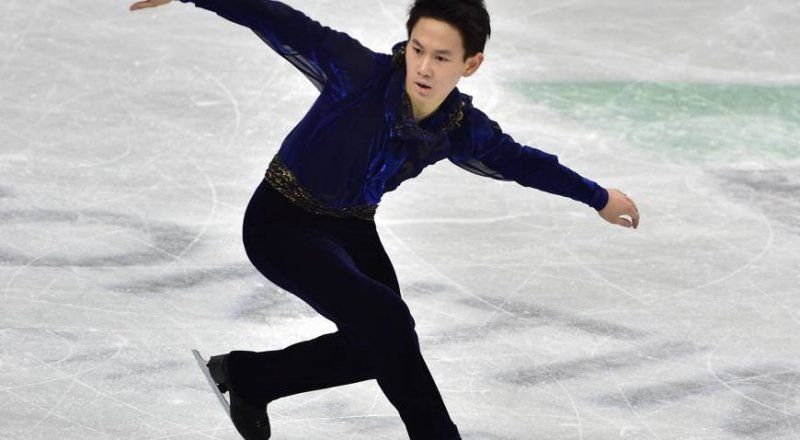 Denis Ten (KZ) - the winner of Four Continents Figure Skating Championship held in Seoul, KoreaKazakhstani figure skater Denis Ten has commented on his victory at the ISU Four Continents Figure Skating Championships 2015, Tengrinews reports citing Vesti.kz.
"A new milestone achievement exactly one year after our Olympic success. This time, it is the triple nine medal, the champion's title of the Four Continents Championship. This is something worth training for. I congratulate all the Kazakhstani on this outstanding event," Ten posted on his Instagram.
After scoring 97.61 for his short program to Caruso by Lucio Dall, Ten said: "I'm quite relieved. I feel like I'm on the right track".
Ten told the reporters that he hoped to get better results at the 2018 Pyeongchang Olympics than he had in Sochi in 2014. At the Sochi Olympics, the Kazakhstani figure skater won the bronze medal.
At the Four Continents, Denis Ten outshined his opponents Joshua Farris from the United States and a Chinese figure skater Han Yan with a brilliant quad toeloop and a triple lutz-triple toeloop combination. Ten earned the best total score of the season: 289.46 (97.61 + 100.45 + 91.40).
The annual Four Continents Championship started in 1999 as a competition for – four continents - America, Asia, Africa and Oceania.
February 19 2015, 01:46