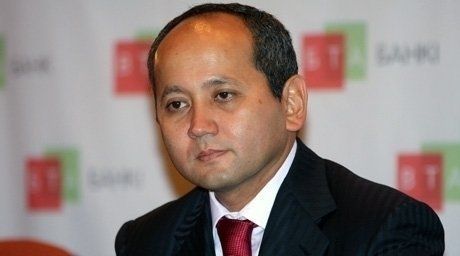 A French Court of Cassation (supreme court) is due on Wednesday to rule whether to extradite Kazakh tycoon and dissident Mukhtar Ablyazov to Russia or Ukraine to face fraud charges.
The court's decision on the extradition of Ablyazov was scheduled for February 4th, however was later postponed until February 18th, akipress.org reports.
In case court rules to extradite the tycoon, the Prime Minister of the Fifth Republic will have to sign a decree on extradition of Mr Ablyazov to one of the requesting countries.
Ablyazov, arrested on the French Riviera in July, is accused of stealing more than $6bn (£3.6bn; 4.4bn euros) from Kazakh bank BTA.
The French court had previously said that extradition to Russia should take priority due to events in Ukraine and possible risk of ill-treatment of the tycoon in Kazakhstan.
Mr Ablyazov denies the allegations. His family say his life would be in danger if he were sent back to Kazakhstan.
Human Rights Watch says that if returned to Kazakhstan, Ablyazov would be "at serious risk of ill-treatment and would face a flagrant denial of his fair trial rights".
Ablyazov is a former Kazakh energy and trade minister, who fled the country in 2009.
In 2011, he was granted political asylum in the UK, but disappeared after being sentenced to jail for contempt of court, only to reappear in France.
Ablyazov, 51, says the allegations against him are politically motivated and designed to eliminate him as a rival to Kazakh President Nursultan Nazarbayev.
Human rights campaigners have accused President Nazarbayev of silencing independent media and persecuting political opponents, as well as using the police and courts to keep a tight grip on power.
February 18 2015, 16:28