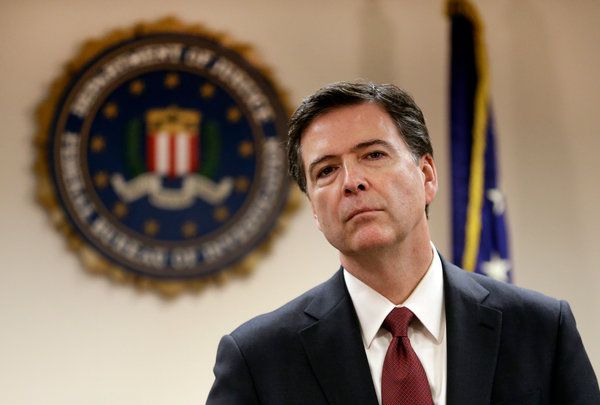 James Comey, the F.B.I. leader for about 18 months, has shown a willingness to weigh in aggressively about issues of race.The F.B.I. director, James B. Comey, on Thursday will wade into the national debate about the relationship between police officers and African-Americans that was highlighted by the fatal shooting of an unarmed black man in Ferguson, Mo., in August. It will be the first time one of the bureau's directors has publicly addressed the issue of race at length.
In a speech at Georgetown University, Mr. Comey is expected to say that much research shows that people in a society with a majority of whites unconsciously react differently to blacks. The text of Mr. Comey's speech has not been released by the F.B.I., but several bureau officials described parts of it, nytimes.com reports.
He also plans to say that in areas where nonwhites commit a majority of the crimes, law enforcement officers can become cynical and develop mental shortcuts that lead them to more closely scrutinize members of minority groups.
Mr. Comey is expected to say that most police officers are not racists, and that they chose their profession because they wanted to help protect others, regardless of whether those people are white, black or another ethnicity.
Chuck Wexler, the executive director of the Police Executive Research Forum, said that by addressing race, Mr. Comey was beginning "to show how he's a much different F.B.I. director than the previous ones."
Previous directors have limited their public comments about race to civil rights investigations, like into murders committed by the Ku Klux Klan and how the bureau wiretapped the Rev. Dr. Martin Luther King Jr. The surveillance of Dr. King is considered one of the F.B.I.'s greatest overreaches of power.
Mr. Comey, who has led the F.B.I. for about 18 months, has said that as part of his job, he wants to foster a national debate about law enforcement issues that state and local authorities across the country are facing.
"Not to take anything away from the previous directors, but it was almost as though they thought, 'This is something we shouldn't weigh into,' " Mr. Wexler said. "The F.B.I. director is looked upon by police chiefs who have been talking about this issue for years as a very important person, but they haven't used their position as a bully pulpit to underscore how important civil rights and race is in policing."
In addressing race relations, Mr. Comey will be trying to do something that politicians and law enforcement leaders — including his boss, Attorney General Eric H. Holder Jr. — have failed to do without creating significant backlash.
After the fatal shooting in Ferguson, Mr. Holder was widely criticized by police organizations and Republicans for a series of comments he made that were seen as unfairly critical of the police. Before the results of an investigation into the Ferguson Police Department were complete, Mr. Holder said that the department needed wholesale changes, that he stood with the people of Ferguson and that he had been profiled by the police.
Mayor Bill de Blasio of New York faced a crisis with his police department for comments he made after a grand jury on Staten Island declined to indict a police officer whose chokehold led to the death of an unarmed black man.
Mr. de Blasio said that he and his wife, Chirlane McCray, had instructed their son, Dante, who is biracial, "on how to take special care" during his interactions with the police. The mayor said that he worried about whether his son was safe at night. The police responded by turning their backs on Mr. de Blasio at the memorial services for two police officers who were killed in December.
Mr. Comey has shown a willingness to weigh in aggressively on race issues as far back as college.
As a student at the College of William and Mary, Mr. Comey was a co-author of a 1980 editorial in the school's newspaper that took the college to task for its lack of efforts to foster diversity. He said that the college had set aside millions of dollars to improve its athletics programs, but that it had not dedicated nearly as much money to its recruiting budget for members of minority groups.
"So, if the college wants to enroll more black students, what is the holdup?" the editorial said. "Is the college unable to provide the resources necessary for an effective recruiting program? Unable, no. Unwilling, yes."
It added: "We think that a lack of commitment is the problem. The college, it seems, is only committed to staying out of the courtroom. We wish we attended a college committed to its social responsibilities."
February 12 2015, 17:28