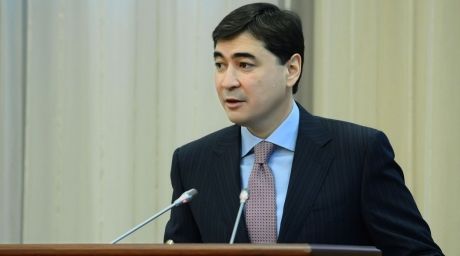 Murat OspanovFormer chairman of the Antimonopoly Agency of Kazakhstan Murat Ospanov might face up to eleven years in prison, he is due to be sentenced on February 13.
Ospanov was accused of taking large bribes (Part 5 of Article 311 of the Criminal Code). He pleaded not guilty during the trials. "I don't admit guilt, the accusation has not been proven, the origin of evidences is not clear, it is all far-fetched," Ospanov told in a courtroom, azh.kz refers to akipress.org.
The open trials took place in a specialized inter-district criminal court of Astana in Russian language, the judge is Yerbol Rakhimbekov.
The court said on February 10 that the sentencing is to be announced this Firday.
Mr Ospanov might face up to 11 years imprisonment with confiscation of personal property, said prosecutor Sandugash Ryspayeva.
The personal property of Ospanov include land in Astana and Semey, parking lot in the residential complex, $37,000 cash, watches, laptop, and tablet. The court decided not to confiscate a luxury apartment and bank accounts registered on his wife and daughter in case he is found guilty.
Ospanov was detained on July 1, 2014, the Financial Police of Kazakhstan arrested him on July 3, 2014. The order for arrest was signed by the Almaty district court No 2 in Astana.
Murat Ospanov has allegedly taken bribes in the amount of $300 thousand for his assistance and protection of subject of natural monopolies.
Murat Ospanov has chaired the Agency since January 2012.
February 12 2015, 12:43