By Laura Suleimenova
Excursion with the Ministers in petrochemical science and technology park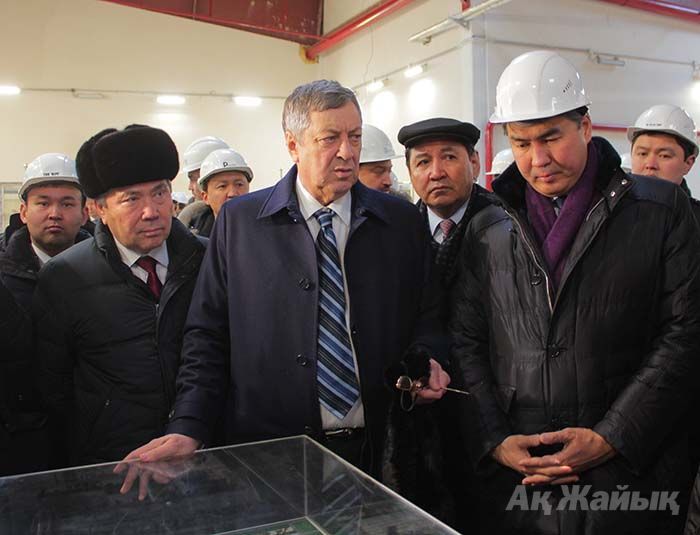 During their trip to Atyrau the Energy Minister Vladimir Shkolnik, the Minister of Investments and Development Aset Isekeshev, Majilis rep Meiram Pshembaev and Vice-Minister of Energy Uzakbai Karabalin visited the construction site of "National industrial petrochemical science and technology park".
JOBS FOR 17 THOUSAND
Seven projects are currently implemented on the territory of the industrial park. Four of them are strategic ones: two stages of gas-chemical complex (production of polypropylene and polyethylene), production of butadiene (Butadien LLP) and production of polymeric film (Polimer Production LLP). Butadiene is a raw material for production of synthetic rubber which in its turn is a raw material for production of rubber products. Three other projects could be called infrastructure ones: thermal power plant with the capacity of 310 MW (Karabatan Utility Solutions LLP in partnership with the South Korean company Doosan Heavy Industries & Construction), Technical gases production complex and Water treatment and water purification complex.
The estimated cost of investment projects is over 1,7 trillion tenge, out of which over 110 billion tenge have been invested. At the construction peak up to 17 thousand people will be employed and after the completion it is scheduled to keep 1,6 thousand workers.
As for polypropylene (KPI LLP) and polyethylene (KLPE LLP) production units then the status of these facilities still seems to be uncertain. The Chairman of the supervisory board of the United Chemical Company (UCC) Dauren Erdebav said to the Ministers that the contractor of polypropylene production unit will be determined in March of this year (let us remind that last year KPI terminated the contract with Chinese Sinopec Engineering (Group) Co. Ltd). At the recent meeting at the Development Bank of Kazakhstan (DBK) the issue of financing the project in tenge has been discussed.
Currently the cost of this project is estimated at $2,6 billion. Commissioning and start-up is scheduled for the 4th quarter of 2018. The capacity of the facility is designed for production of 500 thousand tons of polypropylene annually. KPI LLP is owned by UCC (51%) and ALMEKS Plus LLP (49%).
RAW MATERIALS OVER THE FENCE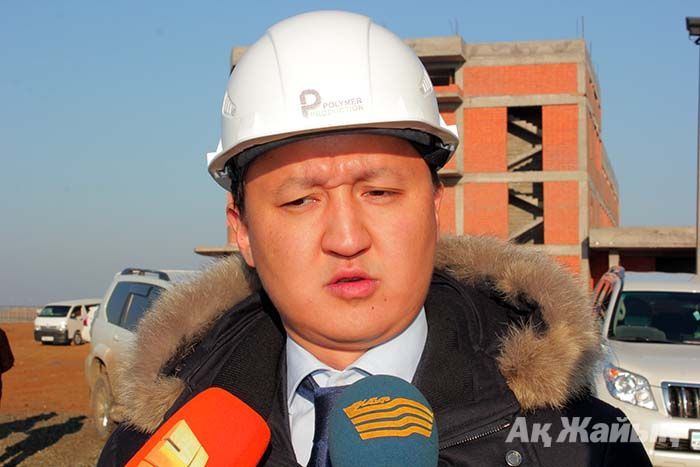 Gabit Zakarya, the CEO of Polimer Production LLP (on a photo), said that the facilities for production of polyethylene film and polypropylene bags will be commissioned and launched at the end of February of this year.
- Our production, polypropylene and plastic bags, are generally used for different types of packing: of construction materials, greenhouses, dairy products, as well as for packing cigarettes, foodstuff, flower wrapping, for production of labels on food items, etc. We import the raw materials from Arab countries, partially from Turkmenistan and Russia.
- The gas-chemical complex will be located "behind the fence"and also will be lauched in the near future. We are planning to install between the facilities pneumatic transport that will deliver the raw materials directly to our workshops. This will considerably reduce the cost.
- How will your facilities impact the environment? How many workers will you have and what will be their salaries?
- This is a very eco-friendly and safe production unit. Currently we have 70 workers, but we are employing more people now and the plan is to employ 371 people. They all will be local people, except the expert from Russia. The average salary is 200-300 thousand tenge. The production will be 24 hours (round-the-clock) and people will be working in 3-4 shifts. Since all employees will be local, and the city is located within 30 km, we decided to choose shift work instead of rotational work.
Then the Ministers visited ZhigerMunaiService LLP plant where they were presented with the personal PDC drill bits- the product of the enterprise.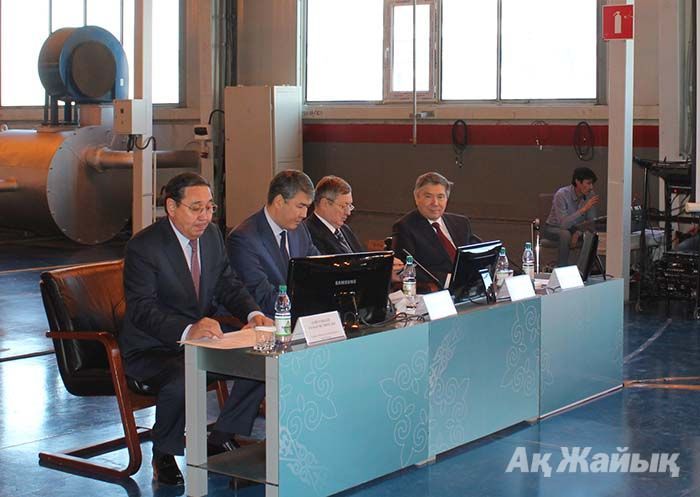 - We are the first Kazakhstan enterprise that was allowed to produce PDC drill bits, - said with pride Deputy CEO Alexander Yakovlev. - Last year we produced 300 drill bits, and this year, despite the economic crisis, we will increase the production up to 500-700 units. Our clients are companies in Kazakhstan, CIS and overseas.
We also render directional drilling services, which is in high demand both in Kazakhstan and in CIS. We have now contracts in Western Siberia and Stavropol Krai. Last year we started fabrication of heavy type drilling rigs that is designed for drilling as deep as 5 000 meters. We will finish it in March.
LOCAL CONTENT
At the meeting that took place at AtyrauNefteMash LLP plant the issue of Kazakh Content was on the agenda.
Minister Isekeshev informed about the plans for establishment of the National oil and gas cluster with the center in Atyrau. Atyrau, West Kazakhstan, Mangistau and Aktobe Oblasts will be included into this cluster:
- It is oil and gas refining, gas chemistry, oil and gas mechanical engineering, service drilling. The government will support, allocate funds and provide loans and ease tax payments.
According to Minister Shkolnik, all businesses of the cluster will be concentrated around the major subsoil users:
- The most important task is to start producing quality goods with prime cost, so that we could with the help of subsoil users that work in Kazakhstan, to offer them on our markets, as well as on their markets. We should ensure export of not only raw materials, but also the products of mechanical engineering.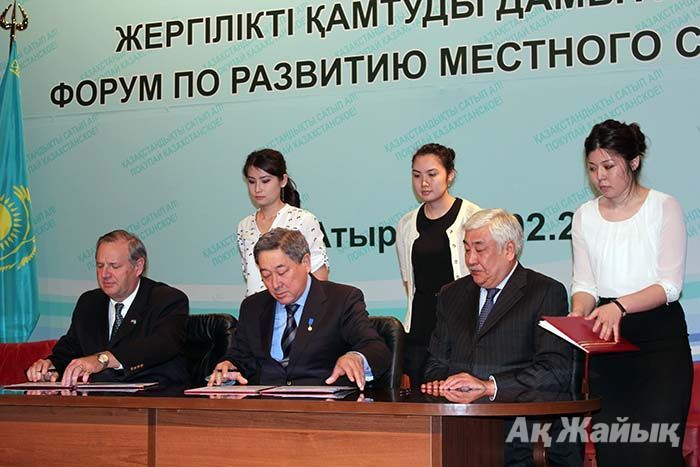 Businessmen were asked to share their problems. The complaints of businessmen to "non-trasparency" of TCO, NCOC and KPO tenderprocesses were typical. TCO Deputy CEO Anuarbek Dzhakiev informed that in December of last year the company launched the website where each potential participant of the tender can be registered and provide their data, go through prequalification process and answer the questions.
At the end of the forum 70 memorandums have been signed ( between the Ministry of Investments and Development of RoK and Atyrau Oblast Governor's Office, between the Governor's Office and Oil and Service Companies) for preservation of workplaces and purchase of local goods for the total amount of 64 billion tenge.
Photos of the author
February 10 2015, 16:15