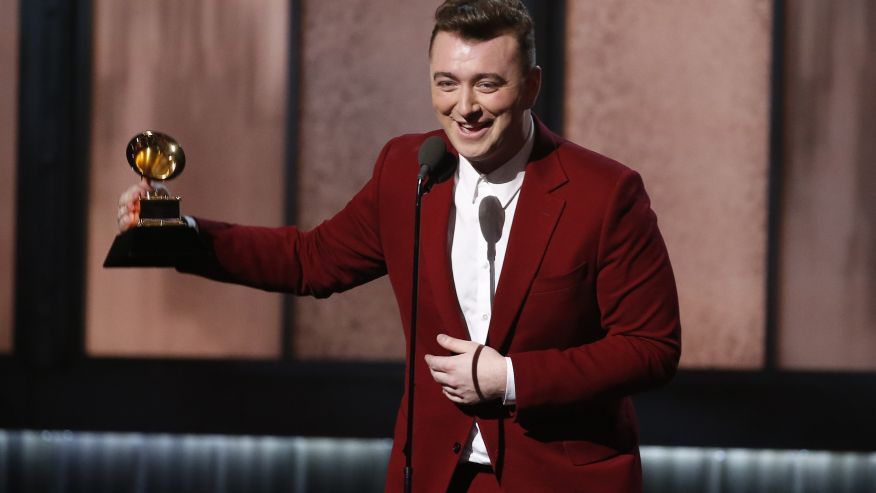 Sam Smith accepts the award for best new artist at the 57th annual Grammy Awards in Los Angeles, California February 8, 2015. (Reuters)Aussie hard rock legends AC/DC got the 2015 Grammy Awards off to a rockin' start with live versions "Rock or Bust" and "Highway to Hell," but Sam Smith started the evening even stronger, beating Iggy Azalea et al for Best New Artist, and then Miley Cyrus and friends for Best Pop Vocal Album.
Smith, the crooning darling who stole hearts with his piercing voice and breathtaking ballads, thanked his fans and, telling stories of trying to lose weight and sings songs he didn't like in order to become famous, recommended one instead stay true to oneself, foxnews.com reports.
Earlier, Smith was modest on the red carpet, saying he was "just happy people know who I am. Last year, no one knew who I was."
Pharrell logged a somewhat surprising win, claiming Best Solo Performance for his infectious hit "Happy," a song that basically defined the summer of 2014, but at this point seems a bit old. Beck was also a surprise winner for Best Rock Album with "Morning Phase," his first win after several nominations.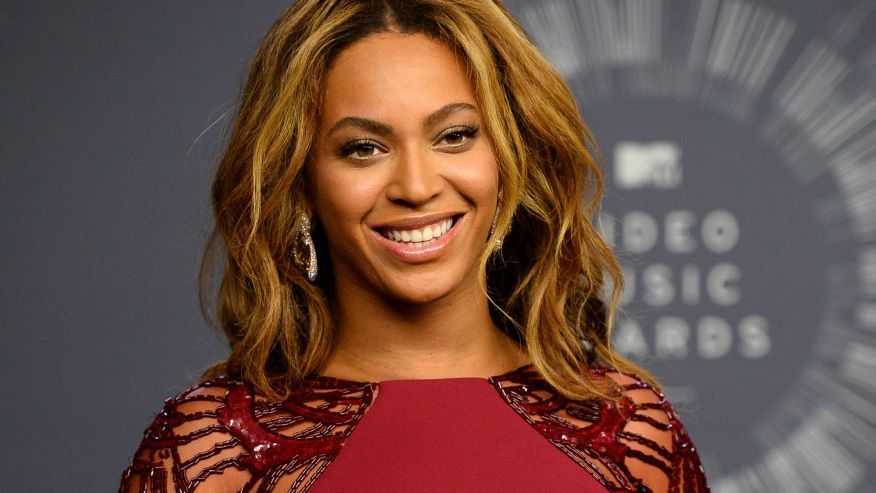 Beyonce was a winner for producing, not for singing.Beyonce was a winner before the show even started, not for singing, but for producing.
Her self-titled album won best surround sound album, an award for an album's surround mastering and mix engineers as well as surround producer.
She followed that with a win at the Grammy ceremony itself for Best R&B Performance for "Drunken Love," a song she sang with husband Jay-Z.
Best Country Album of the Year went to Miranda Lambert for "Platinum," and while she was sitting in the audience with her husband Blake Shelton, she forgot to thank him in her short and sweet speech when she reached the stage.
Earlier in the evening, Lambert had part of her performance of "Little Red Wagon" bleeped out. So maybe Shelton got lucky.
The night's 23 performances were an appealing mix of old and new, and included Rihanna with Kanye West and Paul McCartney on "FourFiveSeconds," Sam Smith, Madonna, AC/DC, Ariana Grande, Herbie Hancock, Lady Gaga with Tony Bennett, Beyonce, Katy Perry, Pharrell, Sia, John Mayer and Mary J. Blige.
LIST: 2015 Grammy Award winners
February 9 2015, 08:39