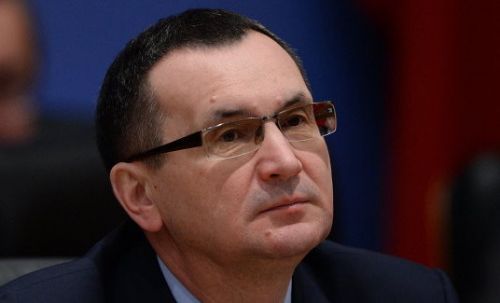 Nikolai FyodorovAgriculture Minister of Russia Nikolai Fyodorov denied information about Kazakhstan's intention to either ban or limit the import of certain products from Russia to Kazakhstan, RIA-Novosti reported Friday.
Russian magazine Kommersant wrote on Friday that "Astana insists on a ban or restriction on the supply of a number of products from Russia fearing threat to the domestic market due to the ruble devaluation." Those products are petroleum products, motor vehicles, cable and wire products, glass containers, meat, eggs, pasta, confectionery, flour and juice, akipress.org reports.
The Ministries of Agriculture of the two countries are not negotiating on this question, he said.
"We are actively strengthening the Customs Union, common rules and inadmissibility of any restrictions. So, saying there is a topic of restrictions is a misunderstanding. It does not fit in with the concept [of the Customs Union] and our countries' efforts to move in the direction of not only consolidation, but also creation of a powerful union," Fyodorov said.
February 6 2015, 17:58