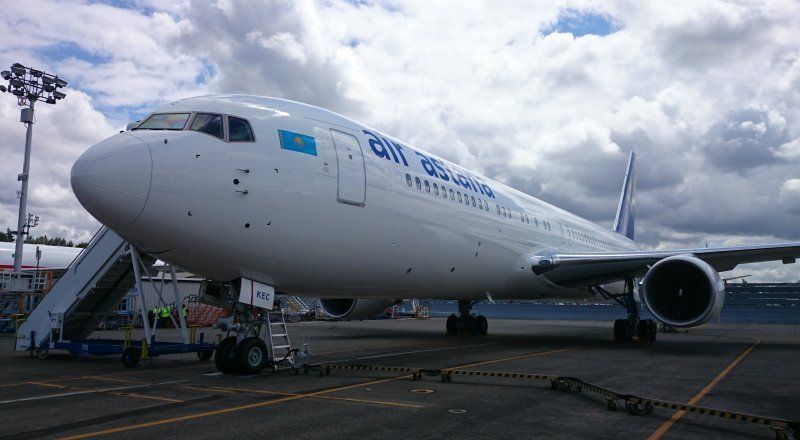 Air Astana will lower ticket prices on domestic flights in Kazakhstan informed the airline press service, azh.zk refers to tengrinews.

The carrier decided to cut its fuel surcharges for domestic flights by 20% starting February 14. Since the surcharges are part of ticket prices, the latter will go down as well.

The surcharges are cut amid the lowering jet fuel prices in Kazakhstan. The new fuel surcharge for Almaty - Astana - Almaty flights will be 4,500 instead of 6,000 tenge, Almaty - Atyrau - Almaty - 7,500 tenge instead of 10,000, Astana - Aktau - Astana will be 7,500 instead of 10,000 and Astana - Shymkent - Astana instead of 8,000.

"Air Astana sets different levels of tariffs for domestic routes in Kazakhstan. They depend on many factors: season, day of the week, time of the flight, and so on. In addition to the tariffs there is the fuel surcharge, which affects the final cost of the ticket. Therefore, with the decrease in the fuel surcharges, the price of tickets for domestic flights of Air Astana will also be lowered," said the PR manager of the airline Tlek Abdrakhimov.

With Air Astana being the leader of the Kazakh market is it quite likely that other airlines would follow in its steps and lower their prices as well. There is even more reason to believe that this would happen some time soon with Serik Mukhtybaev, chairman of the Civil Aviation Committee (CAC) of the Ministry of Investment and Development of Kazakhstan, saying lately that ticket prices in Kazakhstan would be reduced.

"Fuel is the primary component of the ticket price. Amid the general trend of lowing fuel prices, plane tickets might also become cheaper. But the question is a commercial one and not for a public authority to decide," he said.
February 6 2015, 10:48