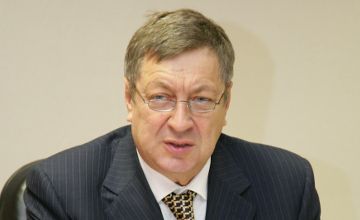 As a result of 2014, 54% of products and services totaling over 1.5 trln tenge accounted for the local content in the total volume of procurements of oil and gas companies of Kazakhstan, Minister of Energy Vladimir Skolnik said in Mangystau region.
"The memorandums were signed in Aktau by the users of mineral resources and the administration of Mangystau region with the support of the Ministry of Energy of Kazakhstan totaling over 300 bln tenge within the framework of the regional forum on the issues of local content," the official website of the Prime Minister of Kazakhstan informs.

"The documents that were signed today are aimed at support of Kazakhstani producers and preserving of jobs," V. Skolnik noted, azh.kz refers to inform.kz.

During signing of the memorandums, the Minister noted that as the result of 2014, the total volume of purchased products, services and work by subsoil users topped 3 trln tenge and the local content accounted for 54% of it.

The Minister also reminded that at the end of the last year the Government of Kazakhstan developed a state program on infrastructural development "Nurly Zhol" till 2020 which is going to play an important role in development of the economy in the midterm.

He also said that the policy on development of local content was the key in the sphere of support of Kazakhstani business.
February 5 2015, 12:05