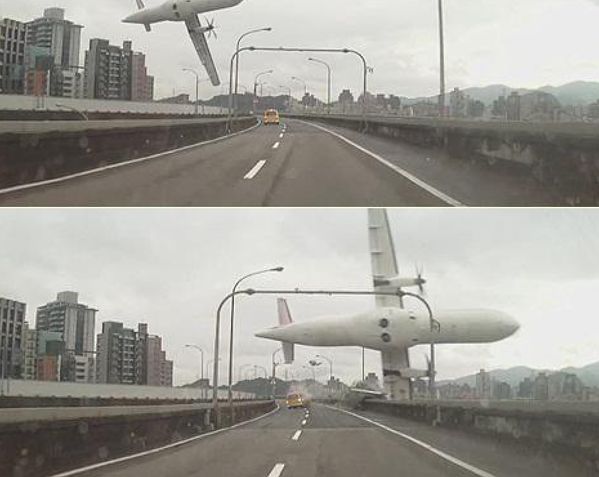 The TransAsia passenger plane crashed on Wednesday into Taipei's Keelung river, after hitting a bridge shortly after takeoff, according to reports.
More than 50 people were aboard the ATR 72-600 turboprop plane. Local TV images showed police and firemen trying to rescue passengers from the water, dw.de reports.
State media said the plane was on a domestic flight to Kinmen Island.
Last July, more than 45 people were killed after a TransAsia turboprop plane crashed in stormy weather in the Penghu Islands, off the Taiwanese coast.
February 4 2015, 10:00