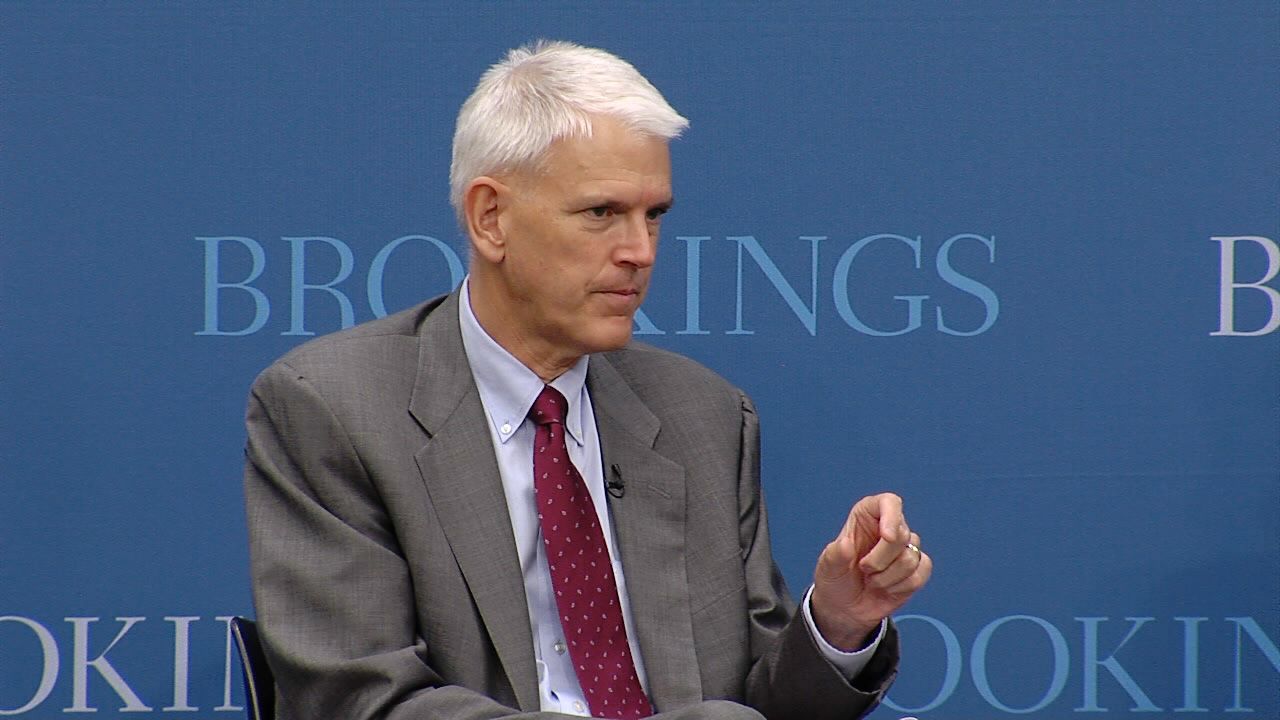 Former US Ambassador to Ukraine Steven Pifer advocates the supply of defensive weaponry to Ukrainian forcesThe US administration is considering whether to send arms to help the Ukraine government against pro-Russian rebels in the east, US media report.
They suggest officials are exploring the possibility of sending defensive weapons and other lethal aid.
No decision has been made, but National Security spokesperson Bernadette Meehan said the US was "constantly assessing" its policies in Ukraine, bbc reports.
The reports come amid an upsurge in fighting in the east of the country.
President Barack Obama had originally been firmly opposed to arming the Ukrainian military, fearing a proxy battle between the US and Russia, says the BBC's Jon Sopel from Washington.
The US provides only non-lethal military equipment to Ukraine such as gas masks and radar technology.
But the New York Times reported on Monday that the failure of such aid and of economic sanctions to stop Russia from helping the rebels is pushing the issue of defensive weapons back into discussion.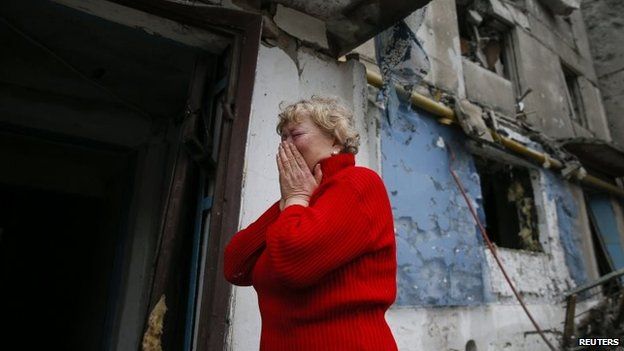 More than 5,000 people have been killed in the crisisThe deliveries could include anti-tank, anti-air and anti-mortar systems, CNN reported.
An unnamed senior US official told Reuters news agency that the idea of lethal defensive aid was getting "fresh look".
"Where things will end up, we don't know," he added.
Ms Meehan said: "Although our focus remains on pursuing a solution through diplomatic means, we are always evaluating other options that will help create space for a negotiated solution to the crisis."
An unnamed official told The Associated Press news agency that a decision on the matter was not imminent but that the recent spike in violence has led to a re-examination of US policy.
US Secretary of State John Kerry will travel to Kiev for talks with Ukraine's government later in the week. Russia denies Western accusations that it is supplying weapons and personnel to the rebels.
Recruitment drive
Dozens of people including civilians were killed in clashes and artillery fire at the weekend.
In a sign of the escalating violence, Pro-Russian separatist leader Alexander Zakharchenk has said that the rebels will aim to boost their forces to 100,000 men.
Ukraine's government has also announced a major mobilisation, with plans to bring the numbers in its armed forces to 200,000 in 2015.
Military officials in Kiev said on Monday that five soldiers had been killed in 24 hours, although separatists said the number was more than 20.
Fifteen civilians were killed in the rebel-held city of Donetsk over the weekend, rebel sources said.
Overall, more than 5,000 people have been killed and some 1.2 million have fled their homes since last April, when the rebels seized a big swathe of Luhansk and Donetsk regions, following Russia's annexation of Crimea.
February 3 2015, 10:32