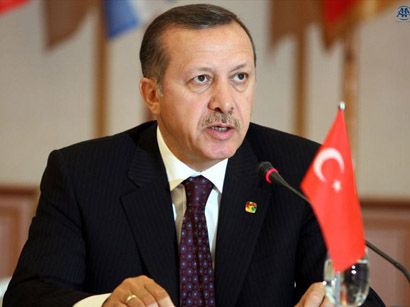 Recep Tayyip ErdoganA terrorism act against Turkish President Recep Tayyip Erdogan in the Ankara city has been prevented, trend.az refers to Milliyet newspaper on Feb.2.
Two explosions occurred in the courtyard of a building which is close to the route of Erdogan'smotorcade.
Reportedly, the explosions occurred on Feb.2 at 04:00 (UTC/GMT +2 hours).
No casualties have been reported.
Turkish security forces arrived at the scene where they found several more explosive devices. An investigation has been launched.
Previously, two attempts to commit an act of terrorism were prevented in Turkey on Jan.10.
The special services of Turkey received information that the militants of the Kurdistan Workers' Party (PKK) terrorist organization intend to carry out a terrorist attack in one of the shopping centers of Istanbul on Jan.10.
During a special operation, the security forces detained two PKK militants who had explosives.
On the same day, Turkey's security forces prevented a second terrorist attack in one of the shopping centers in Istanbul.
February 2 2015, 15:22