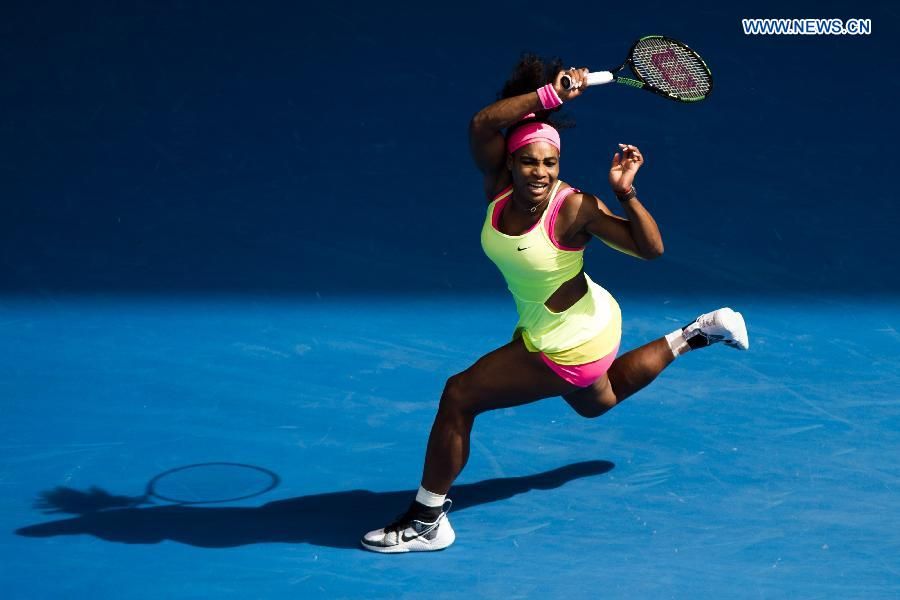 Serena WilliamsSerena Williams stayed on course to claim her sixth Australian Open title after sealing a straight-set win over American Madison Keys in the semifinals here on Thursday. The 18 Grand Slam singles title winner won 7-6 (7-5), 6-2 in one hour and 24 minutes for sweet revenge on her older sister's elimination of quarterfinal by Keys on Wednesday.
Though Williams broke only three times in two sets today, she lost serve just once, azh.kz refers to xinhua.net.
After wasting seven match points in the seventh game of the second set, the No. 1 seed converted on the eighth with an ace.
Maria Sharapova"She pushed me really hard the first set ... and I had to really dig deep mentally to get through that," Williams said. "It was a little frustrating, I had like nine or 10 match points and couldn't close it out. That doesn't happen so much. She played like she didn't have anything to lose."
"It's really great to be in the final again, and I didn't come here with that expectation so it's really exciting," Williams added.
Williams will face Maria Sharapova in the women's singles final on Saturday.
Maria Sharapova defeated her compatriot Ekaterina Makarova at the women's singles semifinal match. Sharapova won 2-0.
It is worth mentioning that Williams leads the head-to-head record 16:2 against Sharapova and she has not lost to the Russian since 2004 (!).
January 29 2015, 16:10