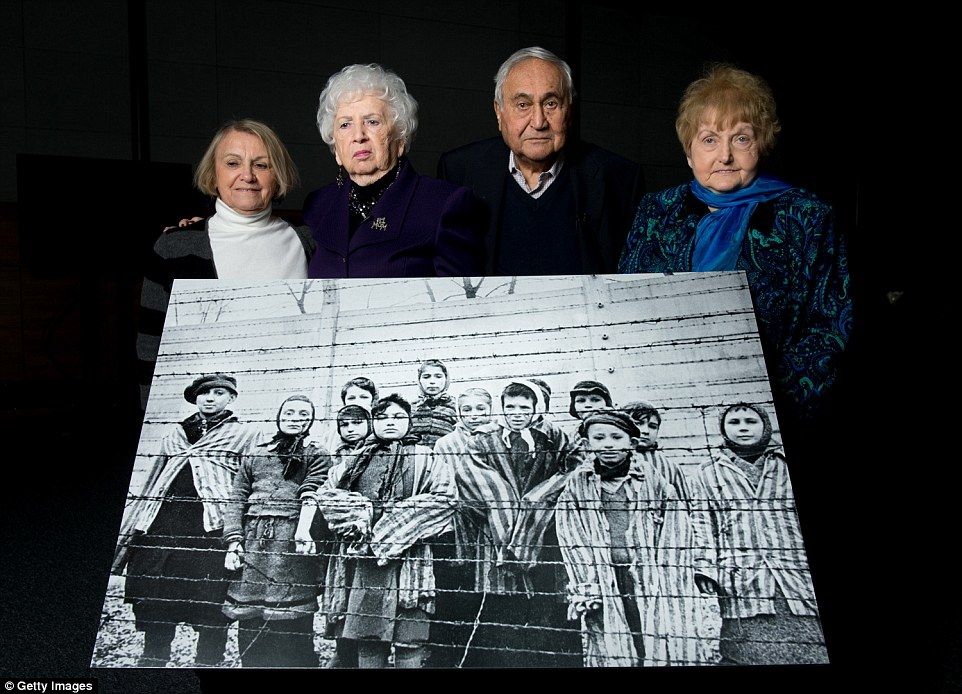 Auschwitz death camp survivorsWhen the Soviet army entered Auschwitz exactly 70 years ago, finding piles of corpses and prisoners close to death, a Russian soldier took a small and hungry 11-year-old girl into his arms and rocked her tenderly, tears coming to his eyes.
That girl, today the 81-year-old Paula Lebovics, doesn't know who that soldier was, but still feels enormous gratitude to him and the other Soviet soldiers who liberated the camp on Jan. 27, 1945, nytimes.com reports.
To her, it is a shame that Russian President Vladimir Putin won't be among other European leaders Tuesday on the anniversary of the death camp's liberation, his absence coming amid a deep chill between Russia and the West over the Kremlin's actions in Ukraine.
"He should be there," said Lebovics, who traveled from her home in Encino, California, back to the land of her birth for the ceremonies. "They were our liberators."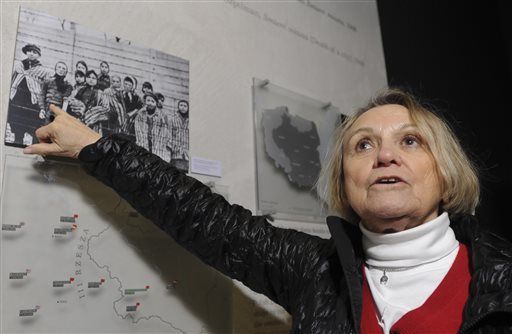 81-year-old Paula Lebovics - Auschwitz camp survivorAmong the leaders to attend are the presidents of Germany and Austria, the perpetrator nations that have spent decades atoning for their sins, as well as French President Francois Hollande and others. The U.S. is sending a delegation led by Treasury Secretary Jack Lew.
Poland apparently snubbed Putin, though officials won't admit that openly. The organizers, Auschwitz-Birkenau State Museum and the International Auschwitz Council, opted for a form of protocol this year which avoided direct invitations by Poland's president to his foreign counterparts. The organizers instead simply asked countries that are donors to Auschwitz, including Russia, whom they planned to send. Poland's Foreign Ministry says Putin could have attended if he wanted to.
The public spat comes at a low point in relations between Russia and the West, following Moscow's annexation of Ukraine's Crimean Peninsula, and their support for the rebel forces battling Kiev's troops in the eastern Ukraine. Poland has been one of Europe's most vocal voices in condemning Russia's actions in Ukraine, which has plunged the continent into one of the worst East-West crises since the end of the Cold War.
The Russian delegation will be led by Sergei Ivanov, Putin's chief of staff.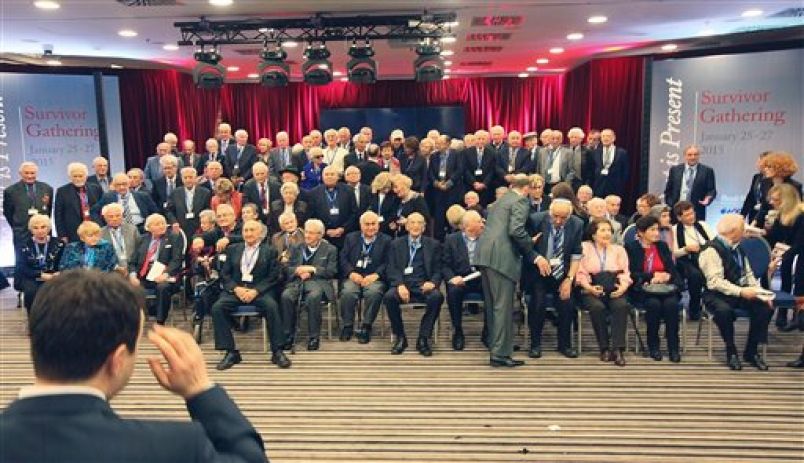 Holocaust survivors prepare for a group photo in Krakow, Poland, Monday, Jan. 26, 2015 marking the 70th anniversary of Auschwitz-Birkenauthe camp liberation.
"It's not good," said Lebovics, who was at the 60th anniversary events a decade ago and was moved by a speech Putin gave on that occasion condemning anti-Semitism.
Some other Holocaust survivors, asked Monday at Auschwitz about who should represent Russia, didn't want to discuss the matter, saying it was a time to honor Holocaust victims, not enter into political polemics. Some reacted emotionally at the mention of the conflict in Ukraine, remembering how Ukrainians helped the Nazis kill Jews during the war.
Not all Soviet actions were heroic: there were also cases of Soviet soldiers who raped Jewish women who survived death camps after the war.
"A lot of people have bad memories from that (the liberation), but I have good ones. I am very grateful," Lebovics said.
Natan Grossmann, a survivor who now lives in Munich, also feels Putin should have been invited.
"They put their lives on the line to free us. They lost their lives and we should honor them," Grossmann said.
At the United Nations, commemorations planned for Tuesday, which is International Holocaust Remembrance Day, were canceled because of a snowstorm in New York.
U.N. Secretary-General Ban Ki-moon and Israeli President Reuven Rivlin had been scheduled to speak along with the head of Yad Vashem Chairman Avner Shalev. It has tentatively been rescheduled for Wednesday, depending on the weather.
January 27 2015, 15:24