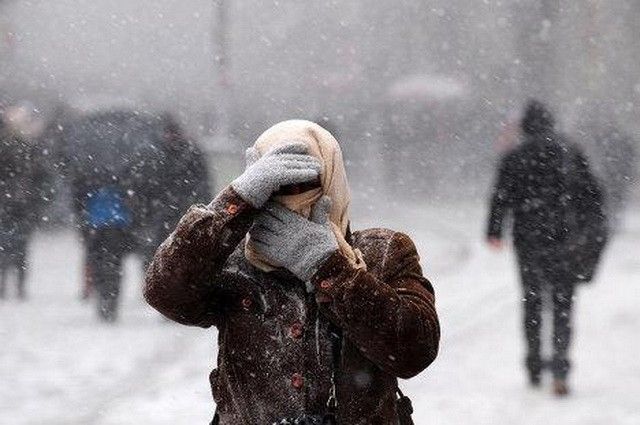 From January 23 through to January 27 freezing temperatures are to linger in all the regions of Kazakhstan, azh.kz refers to Kazhydromet.
The anti-cyclone produced in Arctic air mass will amplify and be displaced southeastward. Its influence will extend not only to Western Siberia and the Urals, but also to the whole territory of Kazakhstan.
On January 23-25 in Aktobe, West Kazakhstan, Atyrau, Mangystau regions the temperature is expected to drop down to - 20°C - 25°C, in some areas the mercury will drop down to -29°C - 34°C.
Heavy snowfall, blizzard and stiff wind with gusts to 20 meters per second will grip Kostanay, North Kazakhstan, Akmola and Pavlodar regions from 22 till 23 January. Inclement weather will take hold of Karaganda and East Kazakhstan regions on January 22-24.
South Kazakhstan, Almaty and Zhambyl regions will be tormented by a mix of rain and snow, fog and ice slick on January 24. Temperatures will go down as low as -23°C, -28°C on January 24-27.

Cold wave will drop temperatures to -22°C, -30°C in Kyzylorda region from 24 till 26 January as well.
January 22 2015, 07:09