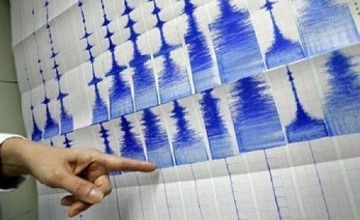 A 4.6 magnitude earthquake was registered by a group of seismological stations on the territory of Turkmenistan on Saturday (January 17), kazinform has learnt from the European-Mediterranean Seismological Center.
The quake hit 259 km east of Baku (Azerbaijan), 182 km northwest of Balkanabat (Turkmenistan) and 76 km north of Turkmenbaşy (Turkmenistan). Tremors were felt throughout the Caspian region.

The earthquake had a depth of 40 kilometers.
January 19 2015, 00:15