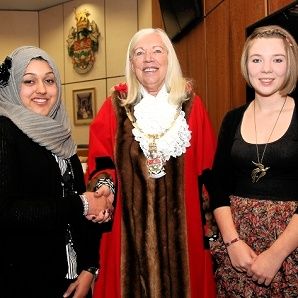 A 16-year-old girl is thought to have become the first person to speak from the House of Commons dispatch box in the British parliament while wearing a hijab, The Times newspaper reported yesterday.
Sumaiya Karim, a biology, chemistry, history and maths student, was speaking as the Youth Parliament held its annual session in the lower house's Chamber, where Britain's MPs gather.
Karim, from Wokingham, west of London, said: "Wearing the hijab was my own choice."
The Muslim hijab scarf covers the head and neck but leaves the face exposed.
British ministers and opposition shadow ministers stand at the dispatch boxes when they address the Commons.
The democratically elected Youth Parliament members, aged 11 to 18, are elected to represent the views of young people in their area to government.
November 27 2012, 17:29