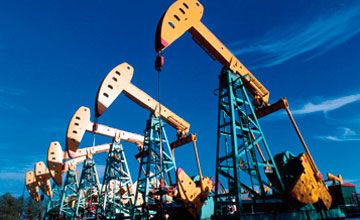 In 2014, Kazakhstan reduced oil production, the First Vice-Minister of Energy Uzakbai Karabalin said at a briefing in Astana.
"In comparison with last year, when we had a record high, today we are having some lag in oil production, at 98.7 percent, that is we are going down by slightly over one percent," Karabalin said.
He said the lag is due to a planned repair of equipment at the oil producing company Tengizchevroil LLP.
"Tengizchevroil annually conducts the scheduled repairs of its equipment, stopping its work for 25-30 days," Karabalin said, adding that this year, along with the traditional repairs, it was planned to conduct additional repairs at the crude gas pumping plant, inform.kz reports.
"Thus, instead of 30 days, this year it was planned to conduct repairs for a total of 75 days - one repair work was carried out in early summer, and the second one was successfully completed in October," he added.
Karabalin said such delays along with reduction in oil production affects the general figures for oil production in the country, Kazinform refers to trend.az.
In 2013, Kazakhstan produced 81.731 million metric tons of oil, including gas condensate, which is 3.2 percent more than in 2012.
The crude oil production was 69.430 million metric tons (an increase of 4.4 percent), and condensate production totalled 12.301 million metric tons (down by 3.5 percent).
December 8 2014, 11:32