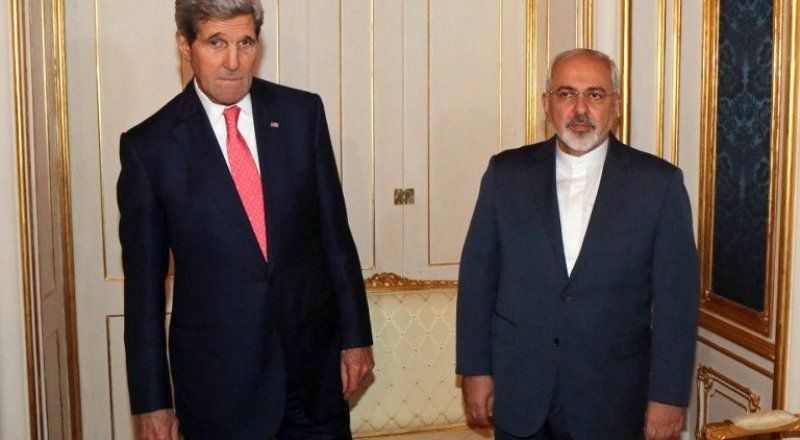 US Secretary of State John Kerry and Iranian FM Mohammad Zarif pose for a photo prior to a bilateral meeting of the closed-door nuclear talks with Iran. ©AFPIran and world powers are now discussing a possible extension of their deadline for a nuclear deal, a senior US State Department official said Sunday for the first time, AFP reports.
"Our focus remains on taking steps forward toward an agreement, but it is only natural that just over 24 hours from the deadline we are discussing a range of options both internally and with our P5+1 partners," the official said.
"An extension is one of those options. It should come as no surprise that we are also engaged in a discussion of the options with the Iranians," added the official.
The five permanent members of the UN Security Council and Germany (the P5+1) have been locked in talks with Iran for months to turn an interim deal that expires on Monday into a lasting accord.
Such an agreement, after a 12-year standoff, is aimed at easing fears that Iran will develop nuclear weapons under the guise of its civilian activities, an ambition it hotly denies.
The State Department official said a discussion of the options "does not mean that we are not continuing to discuss the broad range of difficult issues and working to make progress on all the issues that need to be part of a comprehensive agreement."
November 24 2014, 15:41