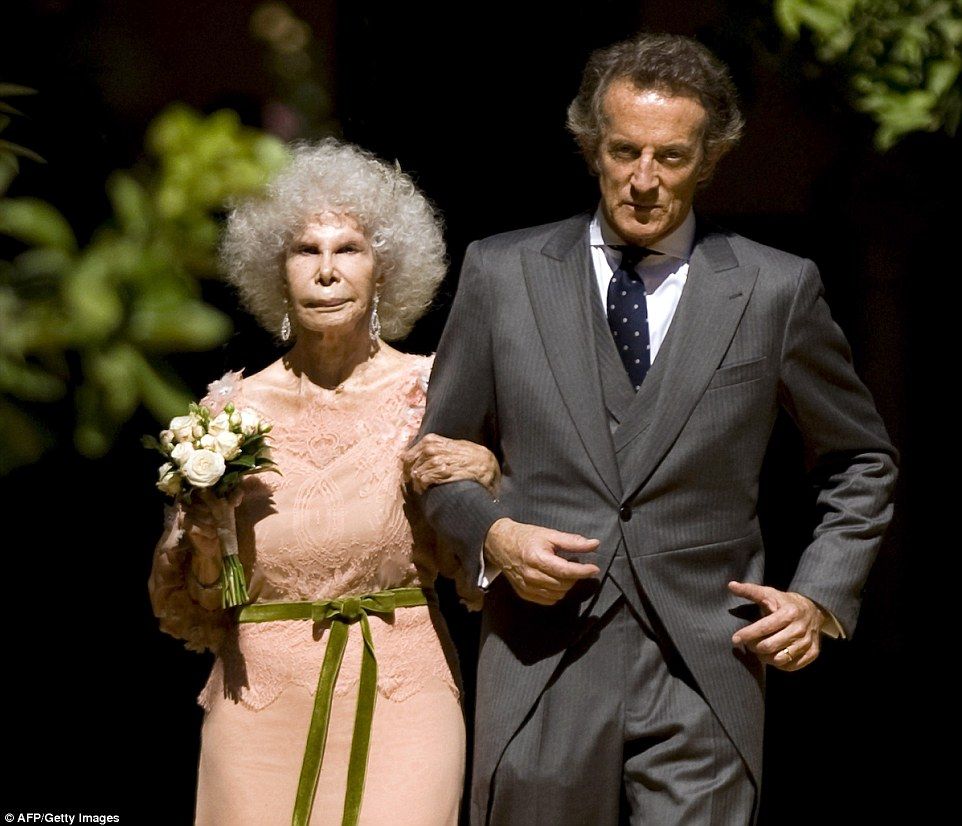 The Duchess and Alfonso Diez walk out of the chapel after their wedding in October 2011. It was the Spanish billionaire's third wedding The six children of Spain's flamboyant billionaire, the Duchess of Alba, are set to inherit a palace each following her death aged 88.
Worth an estimated £2.2billion, the Spanish duchess was one of Europe's wealthiest aristocrats when she passed away yesterday at her Seville residence, Duenas Palace, dailymail.co.uk reports.
Friends, relatives and well-wishers paid their respects to the duchess, also known as 'Cayetana', after she died following a battle with pneumonia.
Her 64-year-old husband Alfonso Diez, who is 24 years her junior, was said to be at her bedside when she passed.
He is not set to receive any of her fortune, which includes an impressive property portfolio, 50,000 pieces of artwork and 18,000 rare books, after he signed a document renouncing himself from her wealth prior to their marriage in October 2011.
Instead, the Duchess - who is a direct royal descent from King James II of England - has left her entire estate to her six children, with them each receiving a palace, as well as thousands of acres of land. Her eight grandchildren are also said to have inherited a substantial chunk of her estate.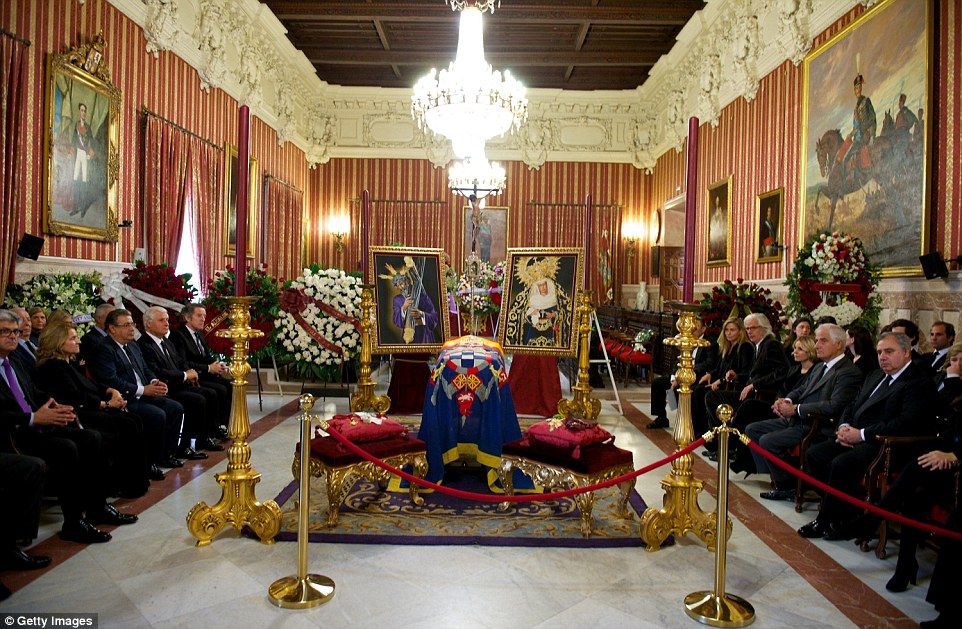 Relatives of the Duchess sit surrounding her coffin in the Town Hall of the Andalusian capital during the memorial service following her death Details of her will were published prior to her marriage to Diez three years ago after she announced she had divided her estate among her children.
It came after a family feud following objections from her relatives that she wed Diez, who was a civil servant.
At the time, she confirmed her third husband had signed an official document renouncing any claim to her wealth and said: 'Alfonso doesn't want anything. All he wants is me.'
Today, her coffin was driven from her Seville palace past hundreds of tearful well-wishers to the Town Hall, where friends and family waited.
Once unloaded, mourners followed it inside and surrounded it in quiet contemplation.
November 21 2014, 17:03