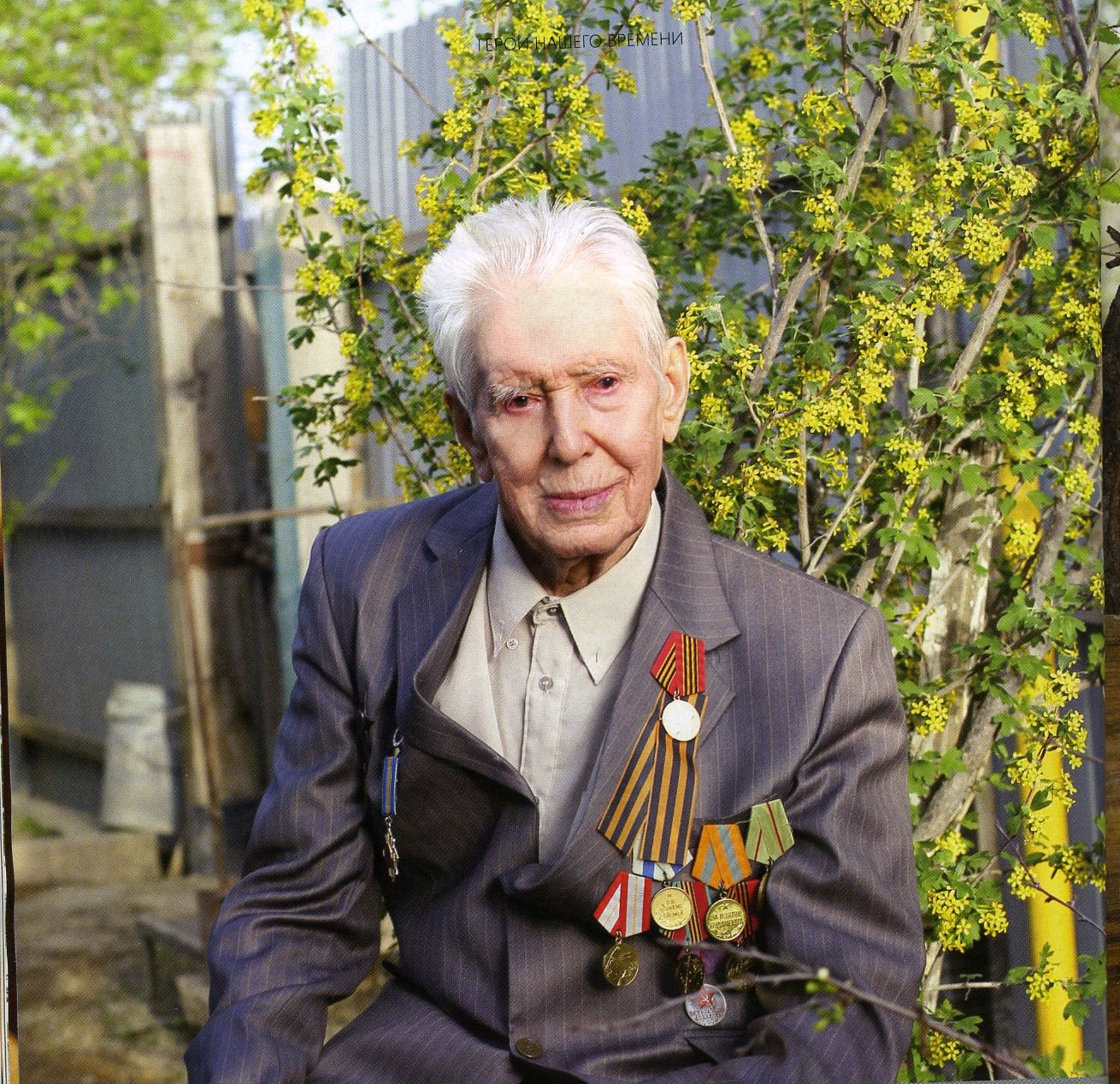 Matvei KRYUKOV, a veteran of World War II, met me at doorstep with a smile. He was celebrating his 100th birthday.
It took me a while to find right flowers in a shop – "Men should not be given red flowers, buy white ones," recommended the saleswoman. I chose snow white chrysanthemums - flowers that symbolize sincerity and thankfulness.
He was born in 1912, in the village of Loznoe, Kursk Oblast. After graduation from pedagogical institute he taught mathematics and then became principal of the village school.
In August 1940, he was drafted to Red Army aged 28, leaving his wife and three children at home. Within less than a year, the Soviet-German War (East Front) started.
The 83rd mortar regiment, where he served as a crew captain, was deployed at Stalingrad Front.
- We had to reach Stalingrad by train. Due to heavy air attacks we got stuck at Povorinovo Station. Far from destination, our regiment detrained and walked for a couple of days.
-On August 1, 1942, we arrived in Zelyoniy Khutor (village), not far from the town of Kalach in Stalingrad Oblast. By the time, Germans had come to the Don River. A few divisions, including ours, had to defer their advance and throw them away. We did it. At some sectors we managed to proceed by 30km ahead. Germans shortly received reinforcement - fresh mechanized units to storm our positions.
- A difficult situation emerged at the front. Our mortar unit punctured above twenty Nazi tanks; however, the enemy was bringing more tanks to the field, shelling our position from mortars at the same time.
- When we run out of ammunition, we had to retreat and take up defense in Kalach. Germans forced Don trying to encircle us. We were ordered to leave Kalach and drew back to the direction of Stalingrad in heavy fighting …
In one of the battles, Matvei was badly wounded. In November, 1942, when in Moscow's evacuation hospital, Senior Sergeant Kryukov was appointed assistant commander of firing platoon in the 442nd Separate Guards Mortar Regiment.
- In July, 1943, we joined the assault on enemy's fortified defense near the town of Barvenkovo. Round the clock heavy combats extended for a week. A message came that Germans were bringing fresh troops for counter attack. In short order, we deployed a battery of Katyusha rocket launchers and made several massive salvos upon the most crowded places in enemy's line. After that we could secure positions at the hills from where Germans had been gunning us.
In further, Kryukov's division, as part of the 23rd tank corps took part in raids into enemy's rear during liberation of Donbass, Left Bank Ukraine, Romania, Hungary, Austria and Czechoslovakia.
Matvei Kryukov was awarded with Red Star Order and a number of other decorations for his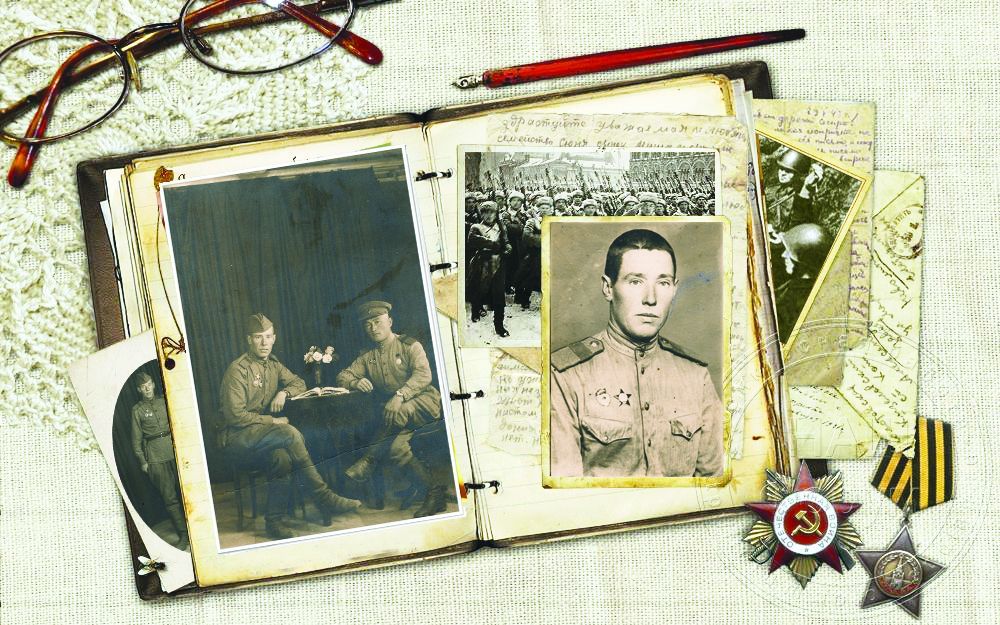 courage and bravery. Upon the rule of Supreme Commander he was awarded 11 commendations.
His daughter died during evacuation of his family. After the war, Matvei, with his wife Pelageya and two sons, moved to the town of Uzlovoi in Tula Oblast where his wife gave birth to their third son.
He dedicated the rest of his life to his family and teaching. Matvei raised wonderful sons and educated hundreds of talented students. Some of them even wrote a book about their beloved teacher.
The war left deep scars on his destiny. Difficulties of wartime severely damaged health of Matvei's spouse – Mrs Kryukova passed away in her 45.
In 1996, he moved to Atyrau to live with his son – Vladimir, the then famous pedagogue in the oblast. But, soon his son died after cruel disease. Now his daughter-in-law Margarita, 4 grandchildren and 6 great grandchildren are looking after him.
After grievous talk about wartime and life's difficulties I asked Mr Kryukov about his secret of long living. He brightened up and said:
- I've never smoked a cigarette, not even a puff. I avoid alcohol. My day starts with exercises. During the day I do point massage from my head to tips of fingers. Surprised? Long life is not only a God's present, but a big job as well, Matvei laughed at me.
- I don't appreciate vitamins from pharmacies. All vitamins are in fruits and vegetables. I eat a lot of dry fruits – dried apricot, raisins and dried plums. One should observe strict diet – not 2-3 meals a day as most people do, but needs to eat 5-6 times a day in small quantities and follow strict schedule. If you do this, your organism will work as good as a clock. But the most important factor is smile. Smiling changes your surrounding world.
I left the birthday man's home with big smile. Wish you good health, Mr Kryukov! I bow my head to you!
By Tamara SUKHOMLINOVA
November 23 2012, 09:34