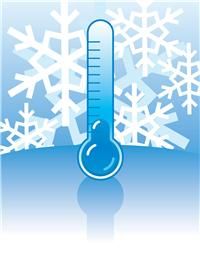 Most regions of Kazakhstan will wake up to frigid temperatures this morning, according to Kazhydromet.
The bad news is that meteorologists believe that plunging temperatures will take hold of the country for next three days. Snowstorms and gusty wind are expected in northern, central and eastern Kazakhstan. Temperatures will drop to -13,-23°C at night and -5,-10°C at daytime.

Snow, fog and sleet are expected in southern and south-eastern Kazakhstan. Mercury will plunge to 0,-8°C at night.

Forecasters say that western Kazakhstan will also experience a deep freeze with temperatures dropping below -8,-18°C at night.
November 19 2014, 09:56