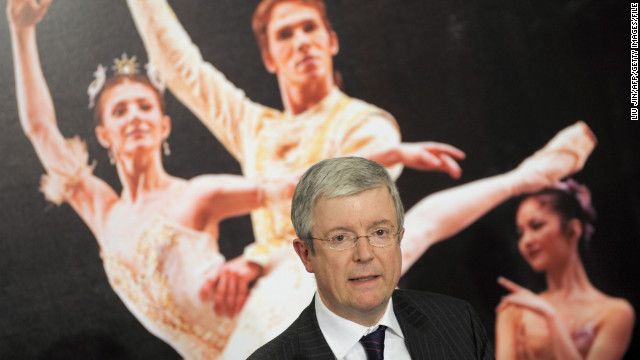 Tony Hall has been appointed the corporation's new director generalTony Hall, the chief executive of the Royal Opera House and the BBC's former director of news, has been appointed the corporation's new director-general, the BBC announced Thursday.
His appointment comes after the resignation of George Entwistle earlier this month. He quit after a BBC report led to a former senior Conservative Party politician being wrongly accused of child abuse.
The BBC has also been embroiled in a scandal triggered by its handling of sex abuse allegations against a former BBC TV presenter, Jimmy Savile, who died last year.
Hall, who has been at the Royal Opera House since 2001, first joined the United Kingdom's public broadcaster in 1973 and held a variety of roles before serving as the BBC's head of news from 1996 to 2001.
In a statement issued by the BBC Trust, the governing body that appointed him, Hall said he believes "passionately" in the BBC.
"This organization is an incredibly important part of what makes the United Kingdom what it is. And of course it matters not just to people in this country -- but to tens of millions around the world, too," he is quoted as saying.
"It's been a difficult few weeks -- but together we'll get through it. I'm committed to ensuring our news services are the best in the world."
November 23 2012, 00:43