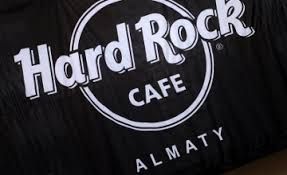 Hard Rock is sweeping the world, spreading the message of rock from city to city, and now, the world-famous brand is taking Almaty by storm! Hard Rock International today announced the opening of the country's first Hard Rock Cafe in the territory of Kazakhstan. The new cafe is located in the heart of downtown, near one of the main streets, Seifullin Avenue, on the crossroads of Amangeldy and Karasai batyr streets.
Hard Rock Cafe Almaty boasts three floors, including a large Rock Shop on the first floor featuring rock 'n' roll-inspired items, as well as collectible Hard Rock Cafe Almaty merchandise available only at this location. The second floor features a huge central bar and restaurant seating with exquisite booth lounges. There is also an entertainment stage with state of the art audio to host live music and DJ events showcasing the region's emerging talent as well as international acts. The third floor offers intimate restaurant and booth dining with the addition of two VIP lounge areas, perfect for soaking up the vibrant late night entertainment.
Fans will be able to see items from legendary and contemporary musicians from around the world, including jewelry worn by international superstar Rihanna; a sewn jacket worn by King of Rock 'n' Roll Elvis Presley; a pair of black loafers worn by King of Pop Michael Jackson; a Gibson Guitar played by influential rock guitarist Angus Young of AC/DC and many more.
"The opening of Hard Rock Cafe Almaty marks our first location in Kazakhstan, and we are thrilled to bring our world-famous brand to the vibrant and lively city of Almaty," said Antonio Bautista, Area Vice President, Hard Rock International. "Almaty is ideal for Kazakhstan's first Hard Rock Cafe, and we look forward to serving the local community."
Guests of Hard Rock Cafe Almaty can enjoy fresh, high-quality items from Hard Rock's scratch-based menu, including the favorite Legendary Experience menu, featuring a mouth-watering selection of starters like the Loaded Hard Rock Nachos, Legendary Burger Selection and Hard Rock's Delectable Smokehouse Menu with its slowly cooked ribs and chicken, grilled to perfection. In addition to its food, Hard Rock Cafe's extensive drinks menu includes Hurricanes, Margaritas, signature favorites and Alternative Rock (alcohol-free) beverages, all available in Hard Rock souvenir collectible glassware.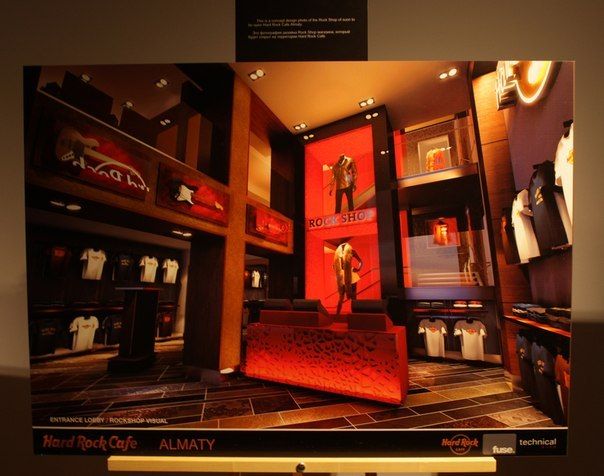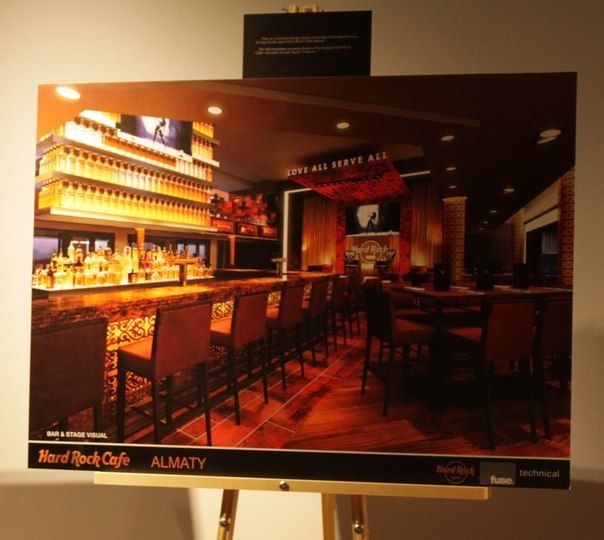 October 31 2014, 11:04