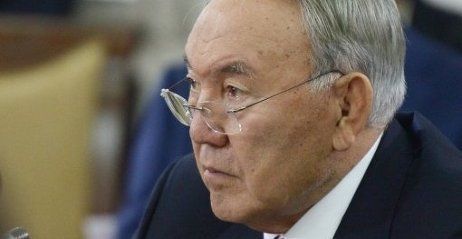 N. NazarbaevPresident of Kazakhstan Nursultan Nazarbayev has become a recipient of the Global Islamic Finance Award (GIFA) today.
The awarding ceremony took place at Madinat Jumeirah Conference Center in Dubai, the United Arab Emirates on the sidelines of the 10th World Islamic Economic Forum (WIEF). Prime Minister of the United Arab Emirates His Highness Sheikh Mohammed Bin Rashid Al Maktoum participated in the ceremony.

GIFA is one of the most prestigious awards in Islamic banking and finance. Former Prime Minister of Malaysia Tun Abdullah Badawi became GIFA recipient in 2011, current Prime Minister of Malaysia Najib Razak - in 2012 and former Prime Minister of Pakistan Shaukat Aziz - in 2013.
October 28 2014, 15:36