By Murat Sultangaliev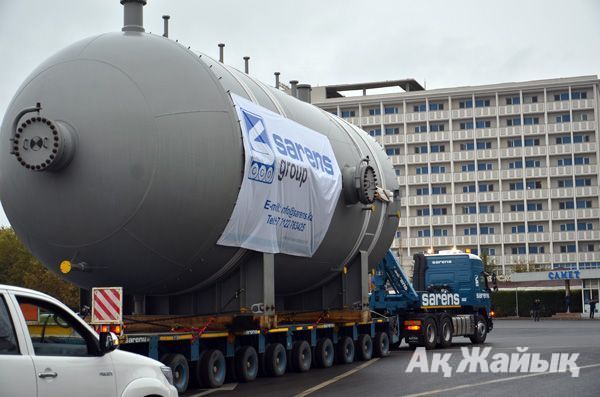 Sarens company is continuing transportation of the large-sized freight (width-10,5 meters, height-10,5 meters and weight- 300 tons), so-called "elephant", to Tengiz field.
On October 19 the freight was transported from the river port via the city to Karabatan. On October 24 at 7.00am the freight is moving in the direction of Dossor. Due to this the traffic movement on Atyrau-Dossor highway will be restricted.
Cars on oncoming lane will have to wait on a roadside while the freight moves along the road. Those cars that are going in Dossor's direction, will move behind a platform with freight.
Speed of the platform movement will be 10-15 km/h.
Sarens is planning to finish transportation of the large-sized freight to Dossor in one day. If these plans are prevented by weather conditions, freight will be taken to Saint Onai-ata's grave (about 60 km from Atyrau). In the next days the transportation of "the elephant" will be continued.
October 24 2014, 09:43