By Murat Sultangaliev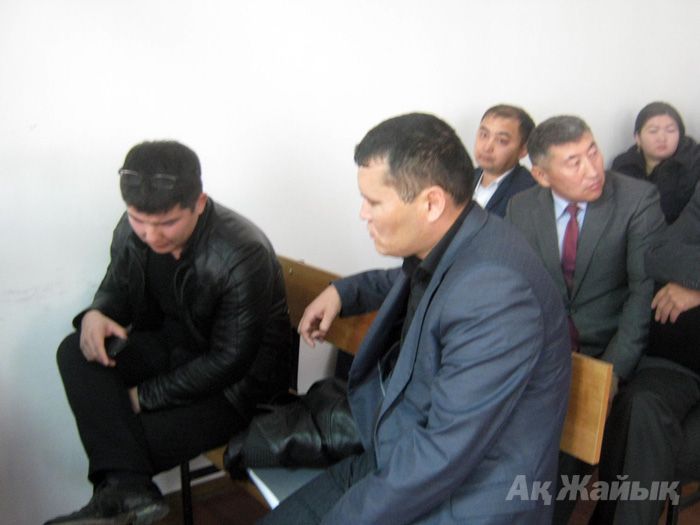 Defendants in the case - financial police employeesOn October 21, the city court # 2 under the chairmanship of the judge Zaure Kazakbai started hearing the criminal case under the Article 308 of the Criminal Code of Kazakhstan ('Abuse of authority or powers of office") concerning the employees of the financial police department - senior investigator Aibat Sarin and chief of the 1st department for fight against corruption Baurzhan Ertaev.
To recall, criminal case has been initiated in April of this year on a fact of the death of the former chief of Issatai District Department of Internal Affairs Altynbek Kubaidullin, who was detained by financial police on suspicion in taking bribes. Later Kubaidullin was found dead on construction site (see "Death of police chief: criminal investigations launched".
Ahmed Syrym, the victim's family lawyer prior to court session talk to journalists: "We believe that the fact of violation of Kubaydullin's constitutional rights took place, and in the court we will produce evidences."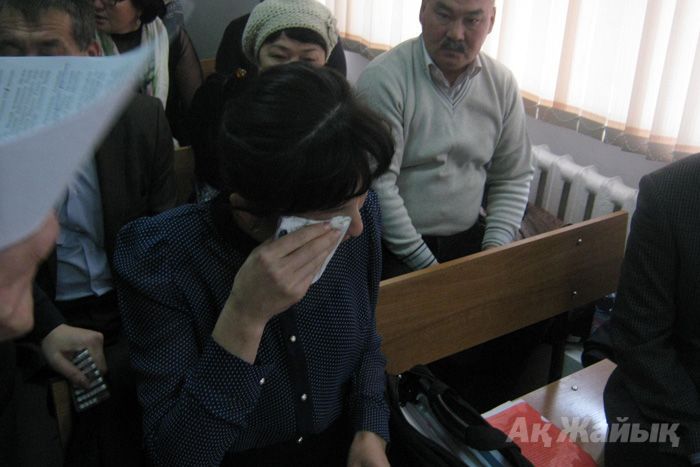 Akzhibek Sabirgaliyeva - Kubaydullin's widow.Kubaidullin's relatives insist that those who are guilty of his death deserve punishment. I believe that the court will rule a just decision. If the fault of financial police employees is proved, they will face the term of imprisonment up to 5 years.
We prepared the petition about further investigation of the case. We consider that in the crime were involved not only those who now sit on defendants' bench, but also the management of financial police department, since this crime was committed by a group of persons".
Meanwhile, the defendants' lawyer submitted the petition for termination of criminal case against Sarin and Ertaev due to absence in their actions of corpus delicti.
During the court session the deputy chief of financial police department Zangar Zankanov, interrogated as the witness in the case, stated a claim to the state accuser: "Why do you keep repeating that financial police detained Kubaydullin? We didn't detain him! He freely moved inside the department building, without handcuffs, sat on a sofa in the foyer, was in my office. I suggested him to admit the guilt and to consider his criminal case in a simplified order. Since the beginning of the year we initiated 11 criminal cases according to Article 311 of the Criminal Code of Kazakhstan ("Bribe taking") and we have not detained anybody".
October 21 2014, 17:19