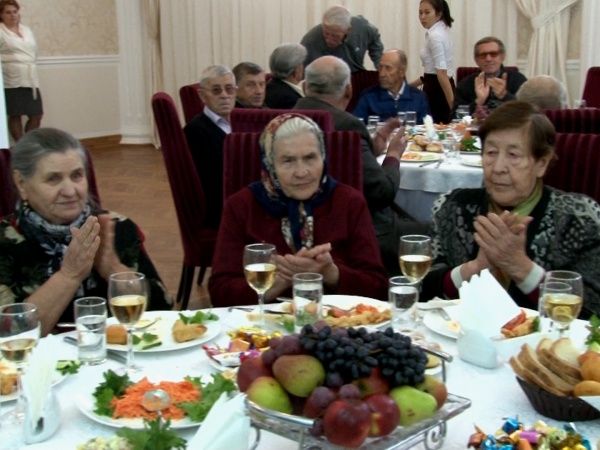 On October 1 Kazakhstan celebrates the International Day of Older Persons. Respect and honor for elders is one of the main values of the people of Kazakhstan.
In Soviet times, in Astana, former Tselinograd, Mekhkolonna-56 was actively engaged in the construction of electrical substations and transmission lines throughout Kazakhstan and beyond. Today Bolat Kuanyshev, the Director of Mekhkolonna, gathered labor veterans, who for many years worked in this organization, within the walls of this enterprise.
Bolat Kuanyshev, Director of Mekhkolonna-56:
- Today, I see my dear, very close friends, with whom we built Mekhkolonna-56 in those early years. Together with you, we have built hundreds of kilometers of power transmission lines with different voltage, substations, residential facilities.
The older people in the middle class status are actively looking for a new occupation with their own efforts. Thus, some of the seniors organized a choir called Ivushka.
Lyudmila Giletiy, Pensioner:
This is where we come to make our men, women, the elderly happy through our concert. We have created a vocal group a year ago.
Galina Aksenova, the Head of the City Choir of Veterans:
Elderly Feast is a not the old age celebration,
Let no one knows the heart exhaustion.
Elderly Feast is always maturity,
This is an experience of great difficulty.
This age is quite small,
And never an old soul.
Each year Mekhkolonna Administration gathers its labor veterans, presents food packages and envelopes with money along with congratulations.
We should recall that on December 14, 1990 the UN General Assembly decided to consider October 1 the International Day of Older Persons.
October 2 2014, 10:30