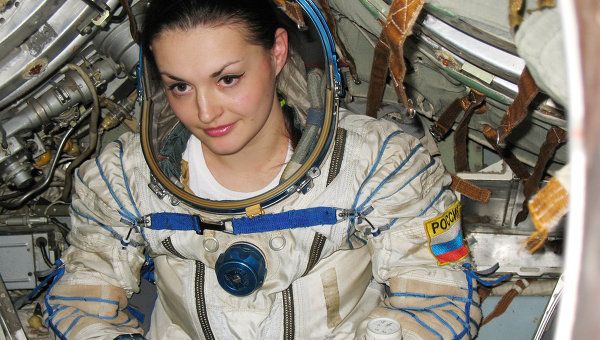 Yelena Serova, was launched into Earth orbit on Thursday night aboard Soyuz TMA-14M spacecraftA female Russian cosmonaut, Yelena Serova, was launched into Earth orbit overnight aboard Soyuz TMA-14M spacecraft, ending spaceflight's 17-year male "hegemony," a RIA Novosti correspondent reported Friday from the launching ground, ria.ru reports.
The crew also includes another Russian cosmonaut, Alexander Samokutyayev, and NASA astronaut Barry Wilmore.
Soyuz TMA-14M's flight to the International Space Station atop Soyuz-FG orbital carrier rocket has been the 123rd since 1967. The Soyuz is expected to remain on board the station as an emergency escape vehicle.
The rocket blasted off from a launching pad at the Gagarin Start launch site at the Baikonur Cosmodrome in Kazakhstan.
Yelena Serova is the fourth female cosmonaut from Russia to ever fly in space, the first being USSR's Valentina Tereshkova who made history in 1963 as the first woman ever to go into space on a sole flight. Tereshkova was followed by Svetlana Savitskaya who circled the Earth orbit twice, in 1982 and 1984. Yelena Kondakova was the third to be put into orbit in 1994 and 1997.
A total of 57 women have flown to space so far. Four of them – US astronauts Judith Resnik, Laurel Blair Salton Clark, Kalpana Chawla and Christa McAuliffe – died during their missions when the space shuttles they were manning exploded in midair.
September 26 2014, 10:31