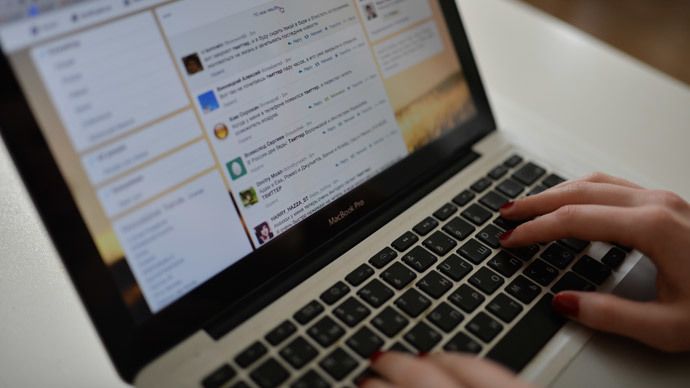 Facing a possible cut-off from the internet by the US, Russian security officials and IT giants are discussing the possibility to make the Russian sector of the net independent, according to insiders.
The issue would be discussed at several closed-door events in the days to come, including a national Security Council session on Monday next week, reports Vedomosti newspaper citing a number of unnamed security and industry sources.
The meeting of security officials, to be chaired by President Vladimir Putin, will to discuss the results of a July Communications Ministry exercise to test how robust the Russian internet infrastructure would be if it were subject to a massive cyber-attack. The answer to that is reportedly "Not robust enough."
Russia wants to, if not prevent, then at least control the potential damage of a confrontation in cyberspace. Particularly, it wants the 'runet' - the Russian part of the internet - to be able to operate independently from the rest of the world in case of emergency, the newspaper cites a security source as saying.
The goal is not to have 'an internet of its own', like North Korea's. It's also not about being able to shut down electronic communications in Russia in the face of massive riots, as Turkey and Egypt recently did, although such an option would be welcomed, the report says.
Rather it is to ensure that if the US government uses its emergency powers to cut Russian IP addresses from service, then backup servers would be ready to step in. Back in 2012, US President Barack Obama signed an executive order allowing him to take control of all communications on American soil, including those crucial for the normal operation of the internet.
The US also reportedly has a history of cutting a country off the internet. According to NSA whistleblower Edward Snowden, the agency unintentionally caused the November 2012 internet blackout in Syria as it was trying to install spyware on one of the core routers.
The possible measures, including a possible government take-over of the functions of the .ru and .рф domain name registrar, come amid Russia's frustration with lack of progress in making ICANN, the chief internet protocol and domain name system body, less dependent on the United States. Moscow has been for years campaigning for giving ICANN's job to an organization working under the United Nations.
The internet independence plans however may be hurdled by technical and administrative difficulties, told Vedomosti the Russian internet ombudsman, Dmitry Marinchev. Unlike China, which developed its segment of the internet with the goal of keeping tight control over it in mind, Russia allowed the 'runet' to organically grow from foreign parts of the infrastructure.
September 19 2014, 15:54