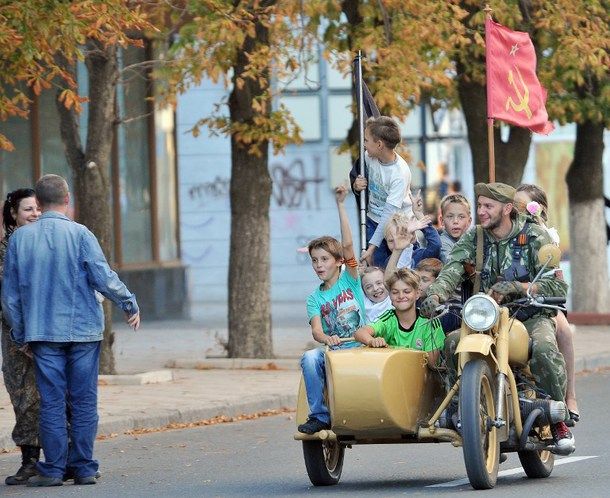 Children ride the motorcycle of an armed pro-Russian militant in the eastern Ukrainian city of Lugansk on September 14, 2014 during the celebration of the day of the city.Ukraine's parliament passed a law on Tuesday that will give "special status" to the separatist-minded eastern regions including a degree of self-governance for a three-year period, parliamentary deputies, who attended the closed session, said, the deputies told reuters.
Petro Poroshenko has submitted to the country's parliament bills prohibiting criminal prosecution of persons involved in the events in the Donetsk and Luhansk regions and granting 'special status' to some districts of these regions, the Verkhovna Rada said on its Web site.
A second law that was passed would grant an amnesty to separatists who were involved in recent fighting with government forces, the deputies told Reuters.
September 16 2014, 15:54