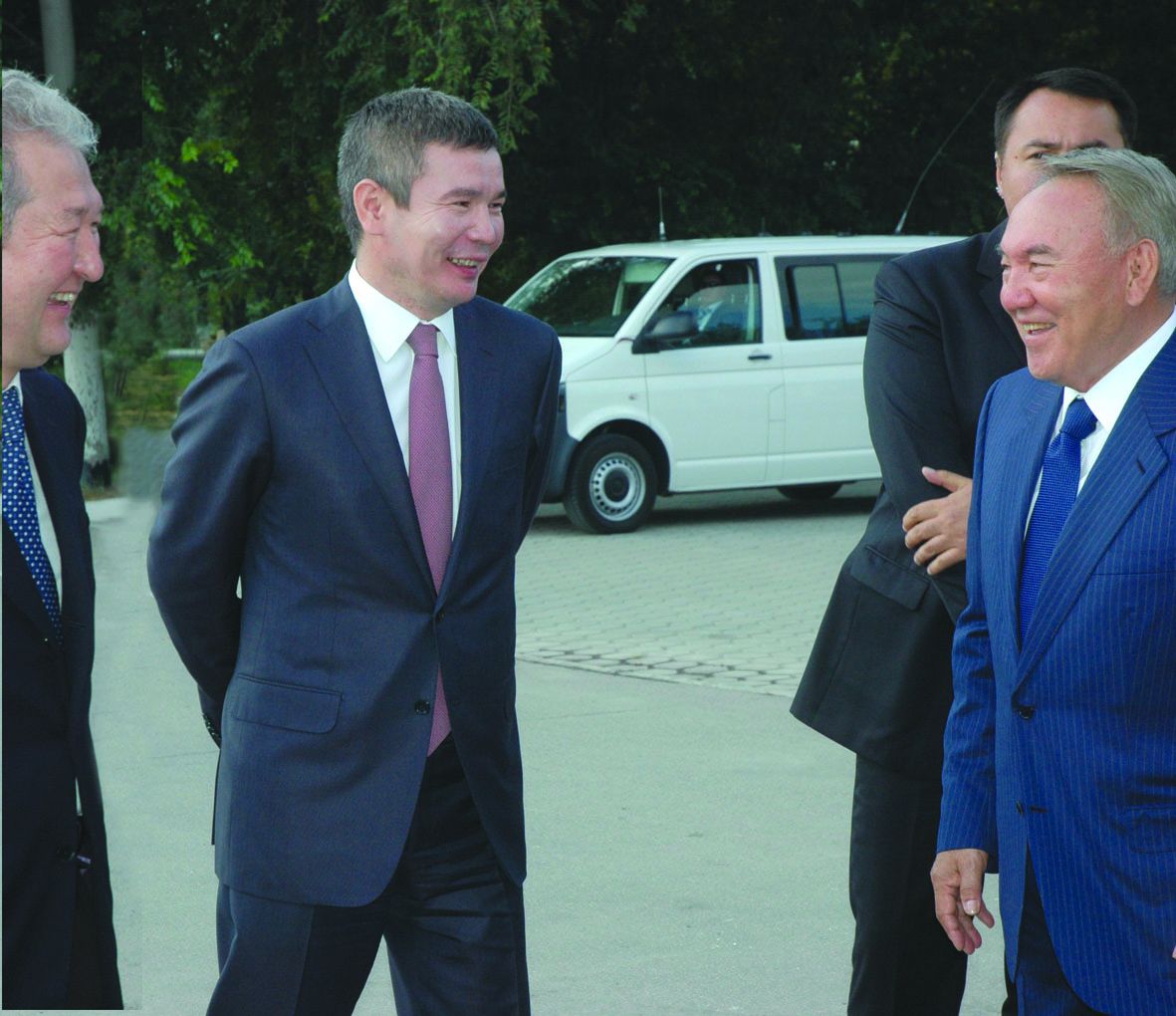 "As per the Presidential Decree, Bergei RYSKALIYEV is relieved from his position as the Akim of Atyrau Oblast due to health conditions," the official report states.
To recall, when presenting the new akim, 64 year old Baktykozha IZMUKHAMBETOV, President Nursultan NAZARBAYEV pointing out the merits of young Ryskaliyev stated the latter would be assigned to another position. But he didn't say a word about his health.
We wish good health to Mr Ryskaliyev, but his loss of the governor's chair of the country's richest oblast with such a 'diagnosis' in fact means his political career is over.
Moreover, the ex-governor's rather strange letter of goodbye addressed to the people of Atyrau, an unusual thing in political practice of Kazakh officials, conveys certain suggestions. Historically, they make such farewell letters when they fall under sovereign's displeasure and are to be exiled.
One may suggest and imagine versions why Ryskaliyev has been 'made go.' Among the reasons there are scandals related to construction of social facilities, houses and hospitals and accusation of incitement of social hatred in the story when he forced oilmen to build their own kindergartens. However, in my opinion, the cause of his unexpected resignation lies in his career coach, predecessor and a patron Aslan MUSSIN, the head of the presidential administration (who is considered the 'hawk' of Kazakhstan politics).
For about a year the Ak Orda is caught up in rumors that in the light of sharpened inter-clan race Mussin's position has been heavily staggered. His image has been demonized to the very limit by the opposition media today: he is being tagged to have given the order to shoot at the oil workers in Zhanaozen and carrying out tough pressure upon political opposition leaders. A hard hitting informational bombardment of Mussin's position is in progress now – in Astana they say that President will soon have to decide the fate of his administrator.
As per a rumor, in autumn a group of the President's trustees in the Parliament will address revelatory speeches and call for a political reform in the country. In accordance with the tradition it is likely to be an orchestrated play a la the king is good, but nobles are bad. And Ryskaliyev's resignation is possibly the first strike upon Mussin, who is fated to play the role of the main villain in the political opera.
What is the reason that Bergei, with his six-year experience of governorship and who has grown before the Atyrau people from a vodka businessman to a solid executive, could not timely distance himself from his boss? It turns out that a young vassal fell victim to his limitless loyalty to his overlord. Possibly Ryskaliyev, who was unsophisticated with undercover intrigues, suffered from a lack of required political experience. Maybe he feared to repeat the fate of Mussin's other young appointee – Yermek IMANTAYEV, who had been trusted with the chair of the Aktobe Oblast governor, and who later was, in fact, politically destroyed for his excessive independence and attempt to escape Aslan Mussin's influence.
Today, Ryskaliyev's team is packing suitcases in a yo-ho manner. The recently assigned young city mayor is also saying goodbye to his familiars before receiving an official notice of dismissal - maybe soon a cascade of scandalous criminal cases will break surface. There are no innocent akims. So let's see how hot will be the forthcoming autumn.
By Azamat MAITANOV
August 23 2012, 20:31