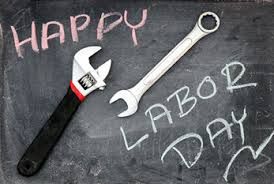 Last year in November, the Head of State has established a Labor Day celebration, which now will be celebrated every last Sunday of September, azh. kz refers to bnews.kz.
A wave of holiday events, creative and sporting events will take place in organizations and enterprises across the country All these activities, according to the Vice-Minister of profile departments Daulet Argyndykov, are aimed at team-building and strengthening of the corporate spirit.

"The celebration will be followed by awarding medals to veterans of labor -"Enbek Ardager". This medal is also established for the first time. For all industries, it is a departmental award, ie, without a leash to any industry. It is envisaged that this medal will be awarded to those who have more than 40 years of experience, including 10 years in the industry, as well as people who have achieved the best results in the labor force. This festival will be celebrated on September 26, 2014, this year in the National Museum, we are planning to hold a forum dedicated to the celebration of Labor Day," said D.Argyndykov.
September 15 2014, 12:35