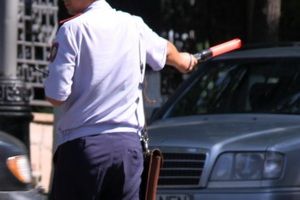 Kazakh traffic police will phase out the use of traffic wands by 2017.
"The law enforcement forces will gradually switch to car patrols as the main form of control and monitoring, except for manual traffic control and search operations. Starting from 2017, traffic wands will disappear as a tool," said first Deputy Prime Minister Bakytzhan Sagintayev at a Thursday meeting of the national coalition of democratic forces "Kazakhstan-2050" in Astana, azh.kz refers to interfax.kz.
"Generally speaking, the proposed structural reforms jointly with the reforms in the state management will allow decreasing the conditions for corruption to a maximum"- noted Sagintayev.
September 11 2014, 16:11