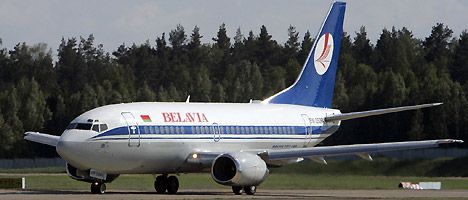 Belarus Boeing-737 had to make an emergency landing at the airport in Kostanay on August 14 due to failure of heading devices, no injuries reported, azh.kz refers to 4-traders.com.
Representative of "Belavia" airline Yuri Kamelin told Kazinform the emergency situation has indeed occurred on board. Flight was delayed for about 4 hours.
According to insider information, the Belarusian Boeing-737 had problems with landing at the airport of Kostanay city because of the refusal of heading devices. There were 61 passengers and 5 crew members on board the plane.
August 15 2014, 15:36