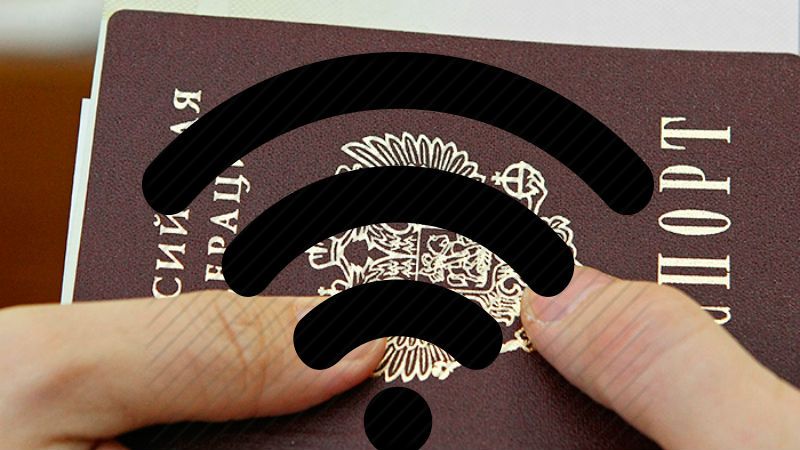 Internet users in Russia won't be able to use Wi-Fi in public spots anonymously any longer. The Russian government is now going to require individuals accessing public Wi-Fi hotspots to present their passports or IDs. Personal data will be recorded and stored by the Internet provider, along with information about the devices used, including their unique MAC-addresses. According to Russian media, Prime Minister Dmitri Medvedev has already signed the corresponding government decree (the full text is also available on the government's legislation portal).
The decree also obliges wireless hotspot owners – restaurants, cafes, libraries – to provide their ISPs with lists of those who used their public connections, disclosing their names, addresses and ID numbers. Such lists should be updated every three months or so.
Rambler & Co's government relations director, Matvey Alekseev thought this decree was a bit strange, since Wi-Fi coverage in Moscow, for instance, extends to parks and even streets, making physical identification difficult.
The need to store personal data also means that all cafes or parks must apply for a "personal data operator" license with Roskomnadzor or pay a fine if they fail to do so.
Government officials, however, think the decree is especially necessary, since it allows to curb the shady shenanigans of suspicious persons in the current state of "information warfare." So says first deputy head of the Duma committee on information politics, information technology and communications Vadim Dengin:
We're talking about security. There's an information war going on. Anonymous connection to the Internet in public places allows to engage in illegal activity with impunity. It can be very difficult to find the perpetrator. Americans are afraid of war, right now it's best for them to wage war in the information sphere. They have beefed up the "Voice of America" holding. Those interested in destabilization are trying to saturate the web with crooks, fascists and extremists. Everything connected to the Internet must have identification.
As Russia follows in the footsteps of some of its former Soviet neighbours, like Uzbekistan, which already requires user identification for access to public Internet connections, we can only guess what the Kremlin will think of next as its officials become more and more paranoid about the potential of a free Internet.
August 8 2014, 13:11