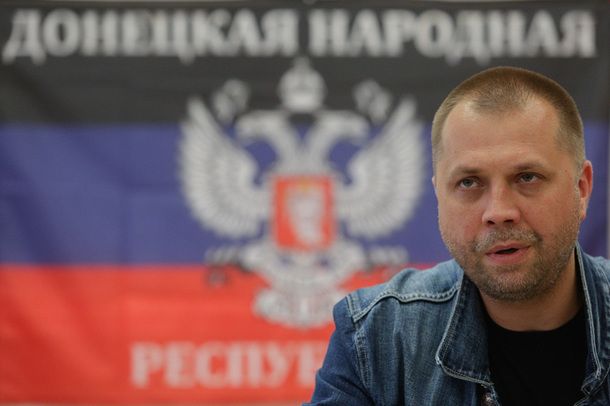 In a surprise move that could shake up the situation in conflict-torn eastern Ukraine, the self-proclaimed prime minister of the Donetsk People's Republic, Alexander Borodai, announced his resignation on Aug. 7, azh.kz refers to kiyvpost.com.
Bordodai, a Russian national, steps down amid growing tensions from within the separatists' ranks and as Ukrainian government forces move to encircle the city of Donetsk.
He will be replaced by Alexander Zakharchenko, a Ukrainian citizen from Donetsk Oblast and member of the militant group Oplot, who has been a major player in the insurgency against Kyiv's government forces since the onslaught of its military offensive in April.
Looking casual in a black t-shirt with his trademark blue blazer, Borodai told journalists inside the rebel headquarters in Donetsk that he "came as a crisis manager," and claimed that under his leadership "the Donetsk People's Republic became a state."
Borodai is one of many Russian citizens with close ties to Moscow and Russian intelligence services. Before arriving in eastern Ukraine, Borodai was an advisor to Sergey Aksyonov, the current acting head of Crimea appointed by Russian President Vladimir Putin following Russia's annexation of Crimea in March, and a consultant for an investment fund in Moscow, where he also owns a restaurant chain.
He is also a close confidant of Igor Girkin, better known by his nom de guerre Strelkov, meaning "the shooter," who is the military commander of the Donetsk region. The two men, both Muscovites, fought together in Moldova's breakaway region of Transnistria in the early 1990s.
Borodai's departure comes on the heels of a recent trip to Moscow, where he spent several days tending to "business related to the [Donetsk People's Republic.]"
Flanked by Zakharchenko, Borodai said, "I am a Muscovite. Donbass should be led by a genuine Donetsk native."
He added, "that even if I spend much of my time in Moscow I will serve" the self-styled republic as first deputy prime minister and an advisor to Zakharchenko.
Speaking for the first time in his new role as prime minister of the self-declared repbulic, Zakharchenko described the escalating standoff with Ukraine's military by saying: "The situation is indeed difficult but not critical."
Events earlier in the day, however, highlighted the intensifying situation in Ukraine's restive east.
In Donetsk, local authorities urged residents to use "maximum caution" and stay indoors as a barrage of shells rained down near the city's security services building, which is used as a base by the rebels. At least one person was reportedly killed.
Several kilometers north of Donetsk, government forces moved at least two dozen tanks and artillery to a high point on the hills, where they fired salvos of shells toward the rebel-held city of Horlivka. Thunderous booms shook homes and echoed through the valleys below, as thick black smoke rose from the city of some 250,000 people.
The Horlivka city council said in a statement shortly after that five people were killed when a shell hit near a bus stop.
August 8 2014, 10:48