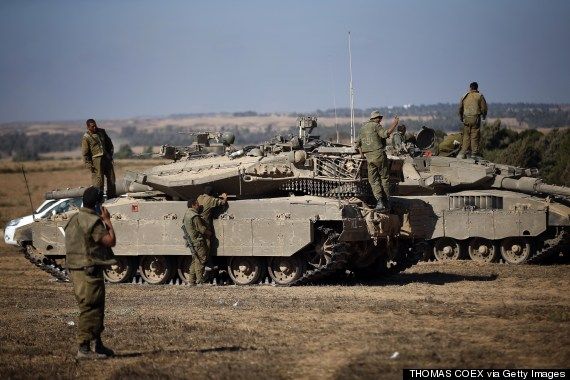 The Israeli military said Tuesday it was withdrawing its troops from Gaza ahead of a 72-hour humanitarian cease-fire, cnn.com.
Israelwill implement the truce from "defensive positions" outside of Gaza, the Israel Defense Forces spokesman said.
The Egyptian-brokered cease-fire between Israel and Hamas in Gaza came into effect Tuesday at 8 a.m. (1 a.m. ET).
The question remains whether the latest truce will hold -- or fall apart as several others have during the four-week conflict, which has killed more than 1,900 people.
The removal of Israeli troops from the territory reduces the possibility of renewed clashes.
Even as they agreed to the cease-fire, both sides appeared suspicious of one another.
"The onus is on Hamas," Israeli government spokesman Mark Regev said on CNN's "The Lead with Jake Tapper."
"We are entering this with our eyes open," he said. "We have been burnt more than once."
The sentiment was similar from Hamas spokesman Osama Hamdan, who told CNN that as long as Israel honors the agreement, so will the Palestinians.
"We hope they can take it and be committed to a cease-fire," he said.
While Egypt has not released details of the cease-fire agreement, Regev suggested it was the same agreement that Israel accepted and Hamas rejected three weeks ago.
August 5 2014, 10:27