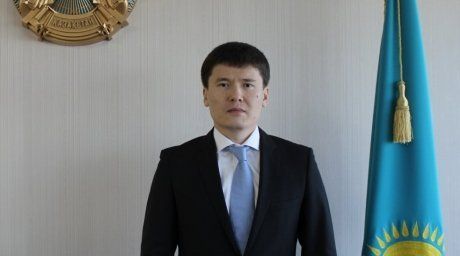 Ruslan Beketayev. Photo courtesy of the Ministry of Finance of the Republic of KazakhstanNew deputy finance minister has been appointed in Kazakhstan, azh. kz refers to tengrinews. The press service of the Ministry of Finance announced that Ruslan Beketayev had been appointed to the position.

Previously Beketayev served as chairman of the Treasury Committee of the Ministry of Finance for two years.
Starting his career as a leading specialist in the department of licensing and supervision of the National Commission for Securities of Kazakhstan in 1996, Beketayev subsequently rose through the ranks to Acting Deputy Director of the department.

In 2001-2004 he was the head of the inspection of financial supervision department of the National Bank. From 2005 to 2010 he served in the financial police. From 2011 to 2012 he served as Deputy Chairman of the Committee for Financial Monitoring of the Ministry of Finance of Kazakhstan.

July 31 2014, 12:47